Unirac is also recognizing the largest and fastest growing contractors and installers
ALBUQUERQUE, N.M., July 9, 2013 -- Unirac, Inc., a Hilti Group Company, the leading provider of PV mounting solutions in North America, announces a new program aimed at promoting quality relationships with resellers of Unirac products. The "Elite Partnership Program" promotes distribution partners who have distinguished their level of customer support, availability, and overall value thereby providing the highest level of service to the users of Unirac's products.

"Unirac has achieved astounding growth over its 15 year history, and we want to actively thank and promote our most committed distributors and users who have made our success possible", said Darren Womacks, Unirac Vice President Residential and Commercial Group. "Unirac Elite Partners are companies who know and trust the Unirac product, and we want to make sure that the industry recognizes their support of Unirac. Their loyalty and exceptional customer service are important to us, and we are committed to promoting our top partners as they are committed to promoting Unirac."
Unirac is also recognizing the largest and fastest growing contractors and installers, companies who utilize Unirac as their primary racking solution for the benefits Unirac products have brought to their successful operations throughout the years. Unirac "Power Users" are experts in design and installation of Unirac products, provide exceptional quality and value to their customers, and have helped grow our distribution network by purchasing significant volumes.
Unirac will showcase the Elite Partners and Power Users at Unirac booth #9411 at Intersolar North America 2013. To locate an Elite Partner or purchase Unirac products please visit our distributor page http://www.unirac.com/residential/distributors-list/us/.
About Unirac Inc. ®Unirac, a Hilti Group Company, is North America's leading provider of infrastructure for solar power systems. Recognized as an industry innovator on both the product and process side, Unirac is one of the fastest growing companies in the solar industry. Unirac has achieved certifications for both ISO 9001:2008 for QMS and ISO 14001:2004 for EMS and OHSAS 18001:2007 for safety. Unirac's industrial-grade solar mounting solutions meet 'Made in America', 'Buy American', ARRA and Ontario Power Authority FIT and microFIT criteria. For more information about Unirac, please visit http://www.unirac.com.
Featured Product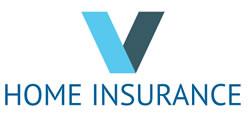 vHomeInsurance.com analyzes home insurance, climate and other environmental factors that impact insurance.