Eaton Utility-Scale Inverter Reduces Installation Costs, Maximizes Energy Harvest and Optimizes Maintenance
PITTSBURGH … Diversified industrial manufacturer Eaton was tapped by Rockford Solar Partners in Rockford, Ill. to provide utility-scale balance of system (BOS) electrical distribution equipment for a 3.06-megawatt (MW)solar farm at the Chicago-Rockford International Airport. The project will be part of a 62-MW solar farm and the largest airport-based solar generation facility in the United States. It is projected to reduce carbon emissions by 24,000 metric tons annually. The installation incorporates two skid-less Eaton Power XpertTM Solar 1500 kilowatt (kW) inverter stations, Cooper Power System transformers and switchgear, as well as Eaton combiner boxes and field service support.

"The solar farm in Rockford is supporting energy independence and helping to create jobs and fuel economic growth," said Michael Pontarelli, senior vice president, Project Development at New Generation Power – a part of Rockford Solar Partners. "We selected Eaton to provide balance of system solutions because it has been an energy management leader and stands behind its solutions for the long term."
Eaton solutions are designed to cut installation time by 50 percent, wiring losses by a factor of two and reduced overall costs for the system. In addition to reducing installation time and costs, the Rockford Solar Project demonstrates how developers and engineering, procurement and construction (EPC) contractors can increase solar harvest using utility-scale technology.
"The Rockford project demonstrates the ability of a utility-scale solar balance of system solutions to reduce the cost of solar energy, propel grid parity and reduce dependence on fossil fuels," said Kleber Facchini, product manager at Eaton. "Eaton is working with Rockford Solar Partners to create a cost-effective model of renewable implementationthat can be replicated across the nation."
Eaton's electrical business is a global leader with expertise in power distribution and circuit protection; backup power protection; control and automation; lighting and security; structural solutions and wiring devices; solutions for harsh and hazardous environments; and engineering services. Eaton is positioned through its global solutions to answer today's most critical electrical powermanagement challenges.
Eaton is a diversified power management company providing energy-efficient solutions that help our customers effectively manage electrical, hydraulic and mechanical power. A global technology leader, Eaton acquired Cooper Industries plc in November 2012. The 2012 revenue of the combined companies was $21.8 billion on a pro forma basis. Eaton has approximately 103,000 employees and sells products to customers in more than 175 countries. For more information, visit www.eaton.com.
Featured Product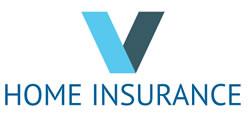 vHomeInsurance.com analyzes home insurance, climate and other environmental factors that impact insurance.