Solar installation company offers residential customers the opportunity to retrofit their homes with LED lighting.
Riverside, CA July 11, 2013

SolarMax a residential and commercial solar installation company is going beyond using solar panels to reduce energy costs for homeowners. They are proud to announce that they are now offering LED lighting. Residential customers will have an opportunity to retrofit their homes with LED lighting to save even more money.
SolarMax believes in offering their customers the most advanced solar technology and energy saving devices available. Currently, lighting makes up 12 percent of a home's power usage, switching to LED's will further reduce costly utility bills.
LED's offer the same bright, warm light as incandescent bulbs and use 75 percent less energy, so in monthly energy savings, LED's will pay for itself. LED's also last up to 10 times longer than incandescent bulbs.
For those interested in making the switch to solar technology to generate clean and efficient electricity, SolarMax can recommend and design a tailored solar panel solution. Contact them today for information on how to get started.
With SolarMax, LED installations are hassle free and worry free. Their expert technicians will handle all the details. Call them today for a free estimate on LED installation, (866)285-2388.
About the company:
SolarMax is a residential and commercial solar installation contractor. By installing solar panels, they can help consumers to save money on utility bills as well as take advantage of tax benefits. Solar panels increase the value of a home and create clean, efficient energy. They reduce the consumer's carbon footprint, help combat global warming and can reduce dependence on fossil fuels.
Solar Max has a program for everybody. Their quality installation, using the highest quality products at the best prices cannot be matched. They are the largest solar installation company in Southern California, but offer a personalized approach to each project. Please visit their website today to find out more information about SolarMax and the services they provide, http://solarmaxtech.com/.
Featured Product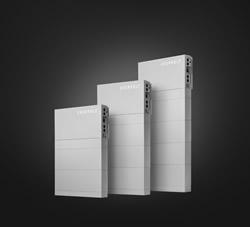 Extract maximum power production from every roof size and shape. HIT® AC Series combines the module efficiency of Panasonic solar panels with the intelligence of Enphase microinverters. A built-in IQ 7X microinverter with Individual MPPT (Module-level Power Point Tracker) tracking helps deliver an all-in-one module that offers design flexibility, reduced installation time, and a higher ROI. Field-replaceable microinverter with no DC wire management required yields lower cost of ownership.