Baker Electric Solar is pleased to announce a new zero interest 5-year solar energy loan program for Southern California homeowners. The award-winning full-service solar integrator is providing the loan option because some customers have indicated they want to own their PV system versus leasing.
Baker Electric Solar, a full-service solar integrator specializing in green technology design / build for commercial and residential solar system installations, is pleased to announce a new zero interest 5-year solar energy loan program for Southern California homeowners. With rate hikes eminent, many customers have indicated a preference in owning their solar energy system in five years versus leasing over 20 years.

Similar to a new car loan over five years, but without any interest charges, Baker Electric Solar's (BES) new financing alternative is appealing to eager solar adopters. Instead of paying an electric bill, homeowners make a monthly payment on their renewable energy system. After five years, they own the system, reaping the cost saving benefits of generating their own electricity. The unsecured installment loan program spreads the cost of the PV system over a relatively short time period in comparison to a lease over the 20-30 year lifespan of the system.
With closure of the San Onofre Nuclear Generating Station and electrical rate increases on the horizon, becoming energy independent is an easier decision for fence sitters. With a solar energy system, homeowners "going green" help the environment and save on electricity costs. Plus, the sun's energy is clean, renewable, and contributes to California's energy sustainability.
Homeowners choosing the loan option to purchase their solar system receive all of the benefits of direct ownership. They may gain additional home value, local, state and federal tax incentives and overall pride in ownership. In addition, with SDG&E net energy metering (NEM), it allows a solar owner to get full retail value for the electricity they produce by permitting them to put any excess electricity generated back into the electric grid – retrieving it later, free of charge.
Education on solar power system financing options is a challenge for solar integrators. With customers' best interests in mind, Baker Electric Solar makes it a point to explain loan and lease financing options in detail at the time of an estimate.
"With SDG&E raising its rates in September, this unique zero interest loan offering is gaining traction and makes good dollars and sense," said BES Residential Sales Manager, Andrew Berlin. "Bottom line is we look at the best options for our customers. When all is said and done, our customers achieve the solar energy solution that's the best fit for their energy usage and long-term financial goals."
As a Baker Electric Inc. family company, Baker Electric Solar, has the 75-year history, backing and diversification of a local home and business electrical contractor founded in 1938. Offering sun-powered options since 2003, the companies have helped more than 1000 San Diego County residents use the sun to save on their electric bills.
For more information about the zero percent loan option to purchase a residential solar system, call Baker Electric Solar at (877) 543-8765.
About Baker Electric Solar (BES)
Escondido-based NB Baker Electric, Inc., dba Baker Electric Solar, designs, builds and installs photovoltaic solar power systems for new and existing homes and commercial facilities across Southern California. Baker Electric Solar offers multiple financing options including a 5-year installment loan and a zero-down, fixed monthly payment lease. BES is a BBB accredited business with an A+ rating. BES is a 2012 Inc. 500|5000 company and one of San Diego's 2012 Fastest Growing Private Companies. In addition, BES is San Diego's first SunPower Elite Dealer and 2011 SunPower Regional Residential Dealer of the Year. For more information, visit http://www.bakerelectricsolar.com.
Featured Product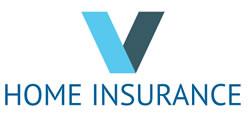 vHomeInsurance.com analyzes home insurance, climate and other environmental factors that impact insurance.