Fully automated test system for all driveline and electric motor testing
SAKOR Technologies, Inc., a recognized leader in the implementation of instrumentation products for dynamometer testing, announces the availability of its complete testing system for hybrid and electric vehicles (HEVs). The system features one or more AccuDyne™ AC motoring dynamometers, a high voltage DC battery simulator, and a DynoLAB™ PT data acquisition and control system. The complete turnkey testing system can be configured to automate all types of performance, durability, and quality control testing, including complex in-use and road load simulations for both drivetrain components and electric motors and drives.

The testing system has been used extensively by major HEV manufacturers, including Tesla Motors, UQM Technologies, and Magna Electronics.
AccuDyne™ dynamometers offer full 4-quadrant operation with seamless transition between loading and motoring modes. The high voltage DC battery simulator provides reliable, repeatable power independent of battery charge state. Since the AccuDyne™ and battery simulator are both fully line-regenerative, the resulting system can recapture most absorbed power and is therefore extremely energy efficient. This feature greatly reduces overall system operating costs. The system is fully automated by SAKOR's DynoLAB™ PT control system, which offers complete automation of all types of test cycles used in performance, durability, and quality control testing.
The system can also test high-voltage batteries typically used in HEVs. The testing can include standard charge/discharge cycles, as well as road-load profiles representative of what the battery would see in an actual vehicle under real world road conditions.
The new system takes advantage of SAKOR's more than 25 years of experience testing combustion engines and powertrains as well as electric motors. "Our skills and success in building systems to test combustion engines, powertrains, and electric motors make us unique in the industry," said Randal Beattie, president of SAKOR. "In addition, our cost effective technology is extremely "green" in its own right because the energy recaptured during regeneration modes is recycled rather than being rejected as waste heat. This feature greatly reduces energy use and overall system operating costs."
About SAKOR Technologies, Inc.
SAKOR Technologies, Inc. is a recognized leader in the manufacture and development of reliable and cost-effective automated test instrumentation systems for a wide range of applications. For over 25 years, the company has been providing quality products and superior customer service to a variety of markets including automotive, performance racing, military, aerospace, marine, heavy equipment, electric motor, consumer appliance and more.
For more information, contact us at 517-332-7256, via e-mail at: info@SAKOR.com, or visit SAKOR's website at www.sakor.com.
Featured Product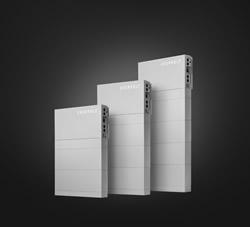 Extract maximum power production from every roof size and shape. HIT® AC Series combines the module efficiency of Panasonic solar panels with the intelligence of Enphase microinverters. A built-in IQ 7X microinverter with Individual MPPT (Module-level Power Point Tracker) tracking helps deliver an all-in-one module that offers design flexibility, reduced installation time, and a higher ROI. Field-replaceable microinverter with no DC wire management required yields lower cost of ownership.