Arlen Van Draanen announces new Biofuels Initiative at Alternative Energy Advisors
Arlen Van Draanen announced today that Alternative Energy Advisors now offers a full range of biofuels development services at its Biofuels Development Center near Atlanta Georgia. Van Draanen, co-founder of AEA, said "We are pleased to offer our clients a rapid and efficient means to evaluate a full range of process variables without the need to invest substantial capital." Van Draanen continued "To date, our contracted facility has been successfully deployed to evaluate alternative feedstock strategies and optimize process conditions in the development of cellulosic ethanol technology. In addition, the facility has the capability to offer a wide range of additional biofuels technical support including advanced separation and purification techniques."

About the Company: Alternative Energy Advisors is a full service consulting, engineering and advisory firm serving the alternative and renewable energy industry. The company is based in Houston with offices in Seattle and Chicago.
Featured Product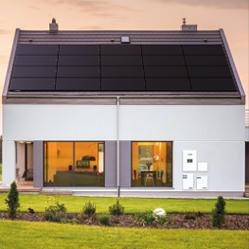 The Q.Home+ ESS HYB-G1 energy storage solution offers scalable storage capacity from 4.5 kWh up to 18.9 kWh and comes in a modular design for easy and fast installation. The system is offered in both DC-coupled and AC-coupled configurations and can connect up to 3 batteries in series using only one inverter and battery management system (BMS). The system includes an integrated backup power function for 100% of the rated inverter output to support critical loads in the event of power failure and offers remote monitoring using the QHOME+ web portal or QHOME+ ESS mobile app.