Summer Demand Peaks Have Likely Passed for Most of the United States
August 7, 2013 – Boston, MA - Genscape's recent power demand estimates show average daily demand fell -3% in July when compared to 2012. After a slow start to the month, temperatures for much of the country warmed into the mid-month period, driving what is likely to be the summer peak demand for the Midwest and the Eastern U.S. However, the heat wave collapsed and the below average temperatures that followed for the eastern half of the United States helped to push demand rapidly downward. For the month, warmer than average anomalies were limited to the Northeast and the Western US.

When put into historical context, the estimate of 404,609 GWh is the lowest July total since 2009 (372,542 GWh). Genscape publishes its estimates in the Generation Fuel Monitor Report (http://info.genscape.com/july-power-demand), which shows daily fuel consumption for all fuel types in the United States and is available two months in advance of EIA estimates.
Keeping with the July trend, Genscape's meteorologists believe the summer will not end on a strong note. "August is not likely to see a reversal of the trend, and summer demand peaks have likely passed for much of the country outside of Texas and the southwest," said Jefferson Rhoads, Meteorologist and Demand Forecaster at Genscape. "There is some mixed risk for the west coast given the cooler outlook for most of August, but they too have likely seen their summer peak."
Coal-fired generation was down 2% from July 2012 while Natural Gas was off 6% with the weaker demand. Despite the retirement of the Kewaunee nuclear plant in May, Nuclear generation was up 2% year-over-year.
For the month, Genscape estimated coal-fired generation accounted for 39% of supply for electricity, which was in line with the YTD numbers. Natural gas fired generation accounted for 32% during the month which was up slightly from the YTD average of 28%.
Genscape's market intelligence services incorporate fundamental energy data, adept market analysis and in-house meteorological expertise to produce leading edge data available in advance of industry reports. To register for a free trial of the Generation Fuel Monitor Report and other power market services, visit http://info.genscape.com/july-power.
About Genscape
Genscape is the leading global provider of energy information for commodity and financial markets. Utilizing patented technologies and proprietary algorithms, Genscape provides accurate & timely data on capacities, flow and utilization for all major energy commodities. With thousands of sophisticated energy monitors strategically deployed all over the world, Genscape is unique in its ability to measure and collect energy market fundamentals. These "measured actuals" are then transmitted to clients in real-time or near real-time. Genscape clients often gain first-mover advantage and increased market transparency to better optimize their positions. For more information, please visit: www.genscape.com
Featured Product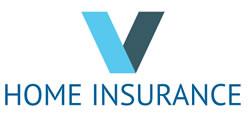 vHomeInsurance.com analyzes home insurance, climate and other environmental factors that impact insurance.