Ernst & Young LLP releases latest edition of the US Attractiveness Indices.
New York, NY August 21, 2013

Renewable energy projects in the United States experienced a banner year in 2012, with wind deployment adding a record 13,124 MW of capacity and solar adding 3,313 MW of solar photovoltaic capacity. US deployment of clean energy technology continues to rise, with renewables accounting for close to 50% of added capacity. The latest edition of the Ernst & Young LLP report – United States renewable energy attractiveness indices (USAI) –highlights trends in US renewable investment and ranks the states in terms of their attractiveness for clean technology investment.
"While overall US investment in clean energy is down, it's still ahead of annual investment from prior years," said Michael Bernier, Senior Manager, National Tax, Ernst & Young LLP. "What's important to note is that the $44.2b invested is not representative of the industry's true expansion. Solar technology, for example, is increasingly cost effective. As prices fall, the initial investment goes a lot further. $1b installs a lot more solar than it did five years ago."
With some shake-up in the top 10 rankings, California is once again leading the nation in renewable energy. However, some states are not far behind the golden state. Texas, for example, remains the king of the wind installed base. California, though, is working to ensure the long-term health of its renewable energy infrastructure through the Renewable Energy Transmission Initiative (RETI), which identifies transmission projects needed to get renewable energy power to consumers and to support future energy policy. State policy support and a favorable regulatory environment will determine whether other states will catch up.
The top rankings in this edition of the USAI are as follows:
All renewables index:
1. California
2. Hawaii
3. Texas
3. Colorado
5. Nevada
Long-term wind index:
1. Texas
2. Colorado
2. Illinois
2. Iowa
5. California
Long-term solar index:
1. California
2. Hawaii
3. Nevada
4. New Mexico
5. Colorado
For more information and to download the latest edition of the United States renewable attractiveness indices, please visit http://www.ey.com/USAI.
About the Survey
The Ernst & Young LLP United States renewable attractiveness indices provides scores for state renewable energy markets, renewable energy infrastructures, and their suitability for individual technologies. The indices are based on a total score of 100 and are updated on a biannual basis.
About EY's Global Cleantech Center
From start-ups to large corporations to national governments, organizations worldwide are embracing cleantech as an engine of growth, efficiency, sustainability and competitive advantage. As cleantech enables the transformation of a variety of industries to be part of a more resource-efficient and low-carbon economy, we see innovation in technology, business models, financing mechanisms, cross-industry partnerships and corporate adoption.
What gives us a unique perspective and point-of-view in this expanding global market, which is expected to exceed $2 trillion in the next eight years, is our global cleantech center and experienced network.
Whether you are an innovator seeking fresh sources of capital investment to drive scalable growth, a developer looking for guidance on large-scale renewable energy projects or a global corporation trying to gain entry into new markets, our Global Cleantech Center can help make the most of the growing opportunities in the cleantech marketplace.
Find out more about the Global Cleantech Center at: http://www.ey.com/cleantech .
About EY
EY is a global leader in assurance, tax, transaction and advisory services. The insights and quality services we deliver help build trust and confidence in the capital markets and in economies the world over. We develop outstanding leaders who team to deliver on our promises to all of our stakeholders. In so doing, we play a critical role in building a better working world for our people, for our clients and for our communities.
EY refers to the global organization and may refer to one or more of the member firms of Ernst & Young Global Limited, each of which is a separate legal entity. Ernst & Young Global Limited, a UK company limited by guarantee, does not provide services to clients. For more information about our organization, please visit ey.com.
This news release has been issued by Ernst & Young LLP, a member of the global EY organization that provides services to clients in the US.
Featured Product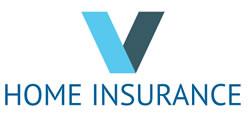 vHomeInsurance.com analyzes home insurance, climate and other environmental factors that impact insurance.