SimpleRay Solar honored to be highlighted by Inc. Magazine, as one of the top 20 quickest growing private energy companies in America, and in the top 5 fastest growing businesses in the Twin Cities metro area in Minnesota.
St. Paul, Minnesota August 26, 2013

SimpleRay, an innovative online solar distributor, has been ranked No. 318 on the annual Inc. 500|5000, an exclusive ranking of the fastest-growing private companies in America. SimpleRay also ranked 19th among the top 100 energy companies, and fifth among all companies in Minnesota, as measured by Inc. Magazine.
"We are simply delighted to be a part of such an exclusive list", said Geoff Stenrick, founder and CEO of SimpleRay. "We started in 2007 with the knowledge that adopting solar for the average consumer was still a daunting and intimidating endeavor, and we wanted to make it simple. We feel the explosive growth over the last several years at SimpleRay, and the solar industry in general, supports our belief that now more than ever people are looking for advice and guidance on how to offset their utility use with solar."
In the 2009 to 2012 period measured by Inc., SimpleRay achieved a growth rate of 1,354% with $153,749 of revenue in 2009, and $2.2 million in 2012. The company has multiple warehouse facilities in the United States, and is currently focused on expanding its operations in the Midwest where solar adoption is expected to match the performance seen on the west and east coasts in the coming years.
About SimpleRay
SimpleRay was founded in 2007 as an online marketplace to buy solar panels and parts for homes, businesses, and specialty applications across the country. The company has sought from the beginning to form partnerships with the biggest and most well respected names in the industry, offering competitive prices on the latest and highest-quality technology. Consumers can find everything from complete solar kits and systems, to solar panels, inverters, chargers, solar mounts and racking, and other balance of system parts.
Solar installers and DIY enthusiasts wanting to source solar parts can expect timely and accurate advice, project management services, and high-quality after-sales support. SimpleRay's newly expanded project management services include customizable permitting packages with electrical diagrams and structural engineering documents to comply with most local permitting authority requirements.
Inc. 500|5000 Methodology
This year's list measures revenue growth from 2009 through 2012. To qualify, companies must have been founded and generating revenue by March 31, 2009.
Additionally, they had to be U.S.-based, privately held, for profit, and independent--not subsidiaries or divisions of other companies-as of December 31, 2012. (Since then, a number of companies on the list have gone public or been acquired.)
The minimum revenue required for 2009 is $100,000; the minimum for 2012 is $2 million. Revenue figures given in the company profiles are for calendar year 2012. The list represents the most comprehensive look at the most important segment of the economy—America's independent entrepreneurs. Complete results of the Inc. 500|5000, including profiles of the awardees and an interactive, sortable database can be found at http://www.inc.com/inc5000/list .
Featured Product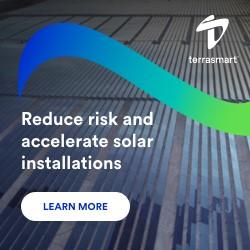 We push the limits in renewable energy, focusing on innovation to drive progress. Pioneering new solutions and ground-breaking technology, and smarter ways of working to make progress for our clients and the industry.