SEIA President and CEO Rhone Resch released the following statement after learning of the tragic deaths of two First Solar construction supervisors in a plane crash near the Desert Sunlight solar facility in Riverside County, California.

"This is a sad day for the 120,000 men and women who work in America's solar industry. We have lost two highly-respected members of our community, Mike Cyr and Jeff Randall. Our thoughts and prayers go out to the victims, their family and their friends, as well as to all employees at First Solar."
Featured Product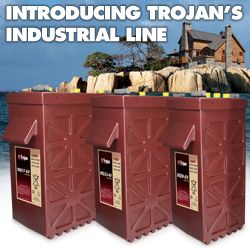 Trojan's deep-cycle batteries provide rugged durability, outstanding performance and long life for use in all types of solar energy installations. With over 90 years of experience, Trojan delivers the world's most reliable and trusted batteries in flooded, AGM, Gel, and Lithium types. These batteries enable solar equipment systems to operate at a peak level of performance in the harshest conditions or the most challenging of locations and are manufactured and tested to IEC standards.