Event will feature speakers from Solar Austin and Environment Texas. Join us to explore the current state of the industry and how you can be part of the solar solution.
This free monthly event on the first Saturday of the autumn months will explore advocacy, policy, and opportunity in the solar industry. Hosted by ImagineSolar, with featured speakers from Solar Austin and Environment Texas, this discussion will provide actionable insights that participants can use to make a difference. The solar industry is experiencing rapid expansion in entrepreneurial opportunity - government policy is striving to keep pace. Let these discussions help you find your place in this swiftly changing landscape.

Doors open at 3pm, and the discussion begins at 4pm. Participants are invited to arrive early (3pm) to observe the hands-on PV System Design & Installation Lab workshop already in progress. Solar 1st Saturday will be held at the ImagineSolar Training Center at 4000 Caven Road, Austin, TX 78744 on Sept. 7th, Oct. 5th, and Nov. 2nd, 2013.
About ImagineSolar
Since 2002, ImagineSolar, an ISPQ accredited and fully-licensed TWC school, has provided solar and smart grid education to prepare individuals for industry certifications and clean energy careers. ImagineSolar also provides system design, project implementation, and advisory services for the solar and smart grid industries. ImagineSolar trains nationwide with live seminars, online courses, hands-on labs, and workforce training programs. To download free industry career eBooks or learn more, visit www.imaginesolar.com.
About Solar Austin:
Since 2002, Solar Austin has worked to accelerate the transition to clean renewable energy in Central Texas by fostering connection within the solar community and galvanizing collective action around a wide range of solar issues. The City of Austin's innovative programs and strong push to support clean energy has earned it a national reputation for solar leadership; Solar Austin seeks to keep that momentum moving forward by encouraging policies and programs that advance clean energy options available to people at all income levels. To learn more visit www.solaraustin.org.
About Environment Texas:
Environment Texas is a statewide, citizen-based environmental advocacy group built on the belief that there's something special about Texas — something worth protecting and preserving for future generations. Their campaign to repower Texas with clean energy calls for setting solar energy goals, and ensuring that financing is available to encourage solar development at the residential, commercial and municipal levels. Through Environment Texas, thousands of citizen members are teaming up with a professional staff to stand up for the places Texans love and the environmental values Texans share. To learn more visit www.environmenttexas.org.
Featured Product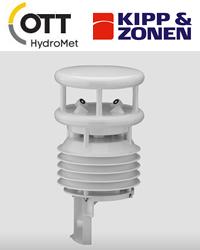 Colocation is a growing trend within the energy industry. A recent study from the US National Renewable Energy Laboratory suggested that installing floating solar arrays on US hydroelectric plant reservoirs could become an important new source of electricity. Recent studies suggest that installing floating solar arrays on US hydroelectric plant reservoirs could become an important new source of electricity. Learn about the advantages of both generation systems, tools to assure smooth operations, case studies, and challenges remaining in this emerging field. Download our whitepaper now!