Todd Lukesh is spearheading the launch of IES' new smart energy management consulting services
September 4th, 2013 - IES recently appointed Todd Lukesh as its new West Coast Vice President. With a strong background in strategic business development for new emerging technologies, Todd has been assigned to spearhead a brand new consulting service in North America. The service will allow building owners, property developers, and asset managers to effectively manage and optimize energy across existing building portfolios as well as create existing facility management and operational strategies to maximize cost savings and increase ROI. It will use state of the art multidimensional virtual design and construction modelling technologies fresh from the IES R&D division to link up operational data from Building Management Systems (BMS) with a Building Informtion Modelling (BIM) simulation of the building design, uncovering hidden savings potential.

Energy Management is becoming increasingly important to organizations across the world. Companies are becoming more aware of their responsibility and the global need to save energy across their portfolios. However, one of the major barriers in sustainable building design is the discontinuity between building design and actual utility consumption. Until now, the technology to simulate and test optimization hypotheses based on real operational data didn't exist. IES is the first to bring this technical capability to the construction industry.
Approaching it's 20th Birthday, IES is based in a science technology park in Scotland. Its global impact is far reaching, with offices in Australia, India, US, and Ireland and people working on the ground in the Middle East, Canada and Europe.
"I am excited to join a pioneering company that is first to provide the advanced technical capability to link this kind of data and bridge the gap between design and operation", says Todd Lukesh. "The application of BIM performance simulation on new construction and existing building operation optimization projects will facilitate a greatly improved integrated and sustainable design process and improve the energy management of existing buildings providing owners with increased ROI."
Todd has over 10 years experience in the area of Green Building design and construction. His credentials include a Bachelor Degree in Architecture and minors in Construction Management and Environmental Sustainability. Todd is also a part-time adjunct faculty lecturer at University of Southern California (USC) and San Francisco State University (SFSU) in Sustainable Design and Construction Practices. He has instructed over 1000 individuals at university level. Todd holds his Associate AIA, LEED AP, CGBP and GPR certifications. His career has seen him in both technical and business development roles within the industry and his main areas of expertise lie in early-to-market technology integration, sustainable design and construction management, LEED consulting, and Virtual Design and Construction (VDC) simulation.
"I am very pleased to welcome Todd into the IES team", says Don McLean, Founder and CEO of IES. "He brings a great mix of technical and business development experience, along with passion and enthusiasm. He's exactly what we need to take this unique new solution to the North American market."
Featured Product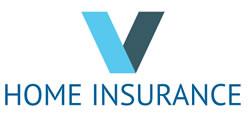 vHomeInsurance.com analyzes home insurance, climate and other environmental factors that impact insurance.