2012 Energy Efficiency Report Reveals Significant Savings and Environmental Benefits for Massachusetts Electric and Gas Customers
September 4, 2013 - National Grid's award-winning energy efficiency programs drove environmental and energy-saving benefits for customers. According to the 2012 Energy Efficiency Annual Reports filed with the Massachusetts Department of Public Utilities, National Grid electric customers saved more than 424,000 megawatt hours of electricity over a 12-month period, the equivalent of powering 55,000 homes for one year. National Grid gas customers saved 14.5 million therms of gas over a 12-month period, the equivalent of heating nearly 9,000 residential homes for one year.

Last year, National Grid invested more than $250 million on electric and gas energy efficiency services in partnership with its customers, helping consumers to capture the benefits from energy saving solutions in homes and businesses for years to come. Overall, these energy efficiency investments are expected to produce nearly $1 billion of benefits across the Commonwealth, including, but not limited to, energy cost savings, water savings, reduced operating and maintenance expenses, and fossil fuel savings. More than 1.3 million electric and gas customers participated in the programs last year, increasing comfort in their homes and reducing business costs.
In addition to the energy and economic benefits, National Grid's energy efficiency services produced significant environmental benefits, reducing carbon dioxide emissions by more than 303,000 short tons, which is the equivalent of taking nearly 54,000 cars off the road.
"For more than 25 years, National Grid has been offering innovative energy efficiency services that enable our customers to realize increased value from their energy use," said Marcy Reed, president, National Grid Massachusetts. "This year, we are building on the success of last year's energy efficiency programs and making good progress toward helping residential and business customers see even more savings and benefits during 2013. We continue to work hand-in-hand with the broad energy efficiency community, our customers and the cities and towns we are so proud to serve, enabling businesses and consumers to improve their overall energy use, while benefiting the environment."
National Grid has a proven track record of partnering with its customers to provide successful, award-winning efficiency services across the northeast. Click here to learn more about the Company's energy efficiency programs and services or visit http://www.masssave.com/.
NATIONAL GRID
National Grid (LSE: NG; NYSE:NGG) is an electricity and gas company that connects consumers to energy sources through its networks. The company is at the heart of one of the greatest challenges facing our society - to create new, sustainable energy solutions for the future and developing an energy system that underpins economic prosperity in the 21st century. National Grid holds a vital position at the center of the energy system and it 'joins everything up'.
In the northeast US, we connect more than seven million gas and electric customers to vital energy sources, essential for our modern lifestyles. In Great Britain, we run the gas and electricity systems that our society is built on, delivering gas and electricity across the country.
National Grid delivers electricity to approximately 3.3 million customers in Massachusetts, New York and Rhode Island. It manages the electricity network on Long Island under an agreement with the Long Island Power Authority (LIPA), and owns over 4,000 megawatts of contracted electricity generation, providing power to over one million LIPA customers. It is the largest distributor of natural gas in northeastern U.S., serving approximately 3.4 million customers in New York, Massachusetts, and Rhode Island.
For more information please visit our website: www.nationalgridus.com.
Featured Product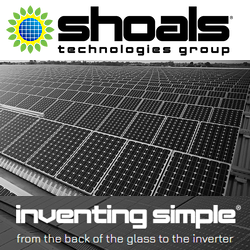 Inventing Simple® isn't just a slogan to us, it's a way of life. Using simple plug-and-play ideology, we revolutionized solar installations in 2003 with our Interconnect System™. Our harnessing system is now the gold standard EPC's use around the world. By using simple ideas, we are making solar energy a more affordable and clean power source for future generations.