Solmetric's new I-V curve tracer delivers the highest accuracy and measurement throughput even in hot environments where other curve tracers shut down.
Solmet
ric has introduced a major advance in its line of PV Analyzer I-V curve tracers for use in commissioning, auditing, O&M, and troubleshooting. The PVA-1000S extends the product line to measure up to 1000V strings. The combination of the new PV Analyzer I-V unit and new SolSensor wireless PV reference sensor improves accuracy to +/-0.5% and wireless sensor range to 300ft. The high throughput PV Analyzer can commission 1 MW in less than 2 hours--even in hot environments where other curve tracers shut down. New features also include a temperature and incident angle corrected irradiance sensor delivering accurate readings in lower light conditions, SmartTemp blending module backside temperature with Effective Cell Temperature for the best cell temperature measurements, and a database of more than 12,000 modules. CEO, Willard MacDonald says, "We are pleased to offer the highest accuracy and most advanced features in a rugged curve tracer that's really able to take the heat." Please visit us at SPI booth #3016.
Featured Product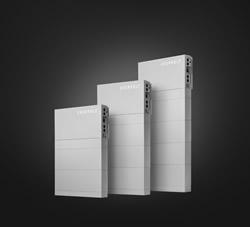 Heterojunction technology minimizes electron loss - Thin amorphous silicon layers reduce electron carrier loss to minimal levels. The result is a remarkably high-efficiency solar cell that produces Greater long-term energy output. Innovative pyramid structure absorbs more sunlight - A uniquely effective pyramid structure optimizes sunlight capture. By reducing outward reflection and directing sun rays inward to the cell, HIT absorbs more sunlight and generates more electricity for your home. Dual-sided cells multiply energy output - Advanced bifacial cells work in concert with the pyramid structure to multiply solar power output exponentially. Available sunlight is captured from both sides of the panel, converting more sunlight into electricity.