Global thermal capacity to reach 5,833 GW by 2030 ----Countries are 'shifting away from coal towards natural gas for power generation,' says analyst
LONDON, UK (GlobalData), 10 September 2013 - The global renewable capacity is estimated to reach 2,055 GW in 2030, growing at a Compound Annual Growth Rate (CAGR) of 8.2% from 2013 to 2030, but thermal energy will continue to be the dominant source of power generation for the foreseeable future, according to the latest forecast from research and consulting firm GlobalData.

The new report* states that although countries are shifting towards the use of alternative energy resources, thermal capacity is expected to increase from 3,628 GW in 2013 to 5,833 GW by 2030, at a CAGR of 2.8%. In 2012, it was estimated that more than 70% of India's power generation came from coal alone, while this accounted for 78% of China's energy sources in the same year.
Additionally, there has been a global surge in the production of gas, especially shale gas, which is being driven by the discovery of new reserves in the US and the UK. According to GlobalData's report, the natural gas capacity is expected to rise from approximately 1,416 GW in 2012 to 1,861 GW in 2020, at a CAGR of 3.5%.
Sayani Roy Nath, GlobalData's Analyst covering Power, says: "The increasing use of gas as a source of power generation has positively affected the power sector worldwide. This discovery has not only helped reduce the import dependency of various countries, but also promoted project finance. This is thanks to countries shifting away from coal towards natural gas for power generation, and therefore requiring financing to support the development of natural gas-fired power plants."
In order to transmit the energy produced, countries are also investing in smart grid technologies. In 2012, the global expenditure in smart grids reached $13.9 billion, with the US and China leading in the number of installations. However, power theft continues to be a major issue, harming the development of the power sector in many countries.
"Because of the growth of renewable sources in the power mix and the existing concerns regarding energy efficiency, there is an urgent need to update the aging infrastructure and introduce efficient integration of power demand and supply," concludes Nath.
*Power Market in Key Countries (China, US, India, Germany, UK, Italy, Saudi Arabia and Brazil) – Capacity, Generation, Regulations Opportunities and Challenges to 2030
Featured Product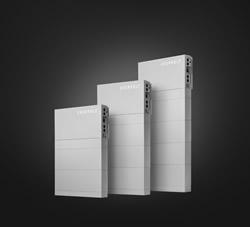 Panasonic's Total Home Energy System is built to deliver. The same battery technology we use to power the world's most advanced electric cars is now available to power your home. But it doesn't stop there. The all-in-one renewable energy system pairs Panasonic solar panels with Evervolt™ batteries to offer your customers a complete solar + storage solution, manufactured and warrantied by a company you know you can trust. In stock now.