MeyGen Ltd. has been awarded consent by Marine Scotland for an 86MW tidal energy project in the Pentland Firth. The largest tidal stream energy project in Europe to receive consent, it constitutes the first phase of a site that has the potential to yield up to 398MW.
The news is a significant milestone for the UK tidal energy community. Already a world technology leader in the field, the announcement promises to lend confidence to the burgeoning industry and demonstrates to the international energy community that the UK is a leader in innovative renewable technology. The initial array will provide key environmental data for the wider tidal industry in scaling up commercial arrays.

This development will be key discussion topic at the global industry meeting point later this year. On November 26th and 27th in the London, the international tidal industry will converge at the annual meeting forum, the 7th International Tidal Energy Summit, with one goal in mind: collaborate and share knowledge to push forward towards the development of commercial scale arrays with a competitive levelised cost of energy.
With leading representatives from GDF Suez, Scottish Power Renewables, EDF, Siemens Marine Current Turbines, Alstom Tidal Generation, Atlantis Resources Corporation, Andritz Hydro Hammerfest, DECC and many more, this is an essential forum for both established and new market entrants to assess the potential of the industry and connect with future clients.
ITES2013 will take place in London on the 26-27 November 2013. Get the full event guide here: http://goo.gl/bmftck
Will Broad
Event Director
Tidal Today
T: +44 (0) 207 375 7516
E: will@tidaltoday.com
Featured Product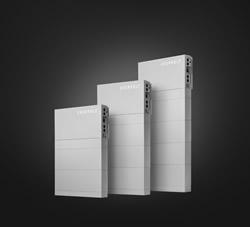 Panasonic's Total Home Energy System is built to deliver. The same battery technology we use to power the world's most advanced electric cars is now available to power your home. But it doesn't stop there. The all-in-one renewable energy system pairs Panasonic solar panels with Evervolt™ batteries to offer your customers a complete solar + storage solution, manufactured and warrantied by a company you know you can trust. In stock now.