The Fraunhofer Center for Sustainable Energy Systems is pleased to announce that it will be hosting a partner and stakeholder meeting for its residential solar "plug-and-play" project team at the Solar Power International conference and trade show (SPI) on Monday, October 21st, 2013.
CSE
9;s "plug-and-play" project is a five-year, $11.7M research effort funded by the US Department of Energy's SunShot Initiative and supported by members of industry, academia, and local government. Its ultimate aim is to develop a range of pre-configured solar PV systems that can be installed and commissioned by a homeowner in one day – all without the need for significant permitting, inspection and interconnection processes. Key project partners include the cities of Boston and Worcester, utility companies National Grid, NorthEast Utilities and Green Mountain Power, Sandia National Laboratories, and various manufacturers.
Featured Product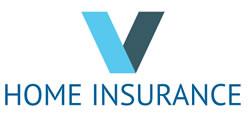 vHomeInsurance.com analyzes home insurance, climate and other environmental factors that impact insurance.