The Region Leader in the Industry, IWS Announced Today That Their Incentive Program Has Become Extremely Successful With Helping Residents Save Money
SALT LAKE CITY, UT--(Oct 7, 2013) - IWS is also a leading provider of solar and wind energy in Utah. The company has recently been educating potential consumers about the benefits of utilizing renewable resources through their community incentives. This program has proven to be successful in helping residents reduce their monthly bills and save money on utilities. By using these renewable green energy sources, residents are ensuring that they are leaving our planet a better place for generations to come. As the incentive program from IWS expands, more people are making switch to clean power.

Solar panels in Utah provide clean energy by using the renewable resources from the sun. IWS aims to protect the environment by using this renewable source as well as wind energy in Utah. One of the main benefits of installing a renewable energy system is the lower costs of monthly power bills; after installation, many customers are seeing a dramatic decline. A system is capable of providing solar power in Salt Lake City for over 35 years if it is well maintained and IWS can perform routine inspections to make sure your system is working at its optimal capability.
IWS is happy to work with their customers to ensure they get the best incentives available. State and local tax incentives can be combined with additional available rebates and utility decreases. With their community initiative, the company is also offering bulk pricing, allowing for lower rates and lower overall installation expenses of solar panels in Utah. The incentives are making systems more affordable, causing an increase in sales.
While traditional companies focus on sources like natural gas, oil, and coal, IWS works to provide affordable green power to residents. Not only do they provide solar panels in Utah, they provide mobile power resources. The mobile option can be very useful in places like construction sites, or during a natural disaster.
IWS has helped clients like IKEA, Milford High School, Wasatch Integrated Recycling, The Army National Guard, and several local city councils harness the sun to provide solar power in Salt Lake City. IWS has taken the design, planning, purchase and installation far beyond those of most competitors. They examine the location, desire, and budget to custom fit every installation. From initial scoping to design to fully operational, IWS has literally cut months from the process. No other dealer offers this short turnaround on custom designed systems, including wind energy in Utah, installed by certified and licensed installers. For more information, visit their website at www.imwindandsolar.com.
Featured Product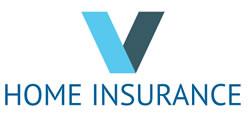 vHomeInsurance.com analyzes home insurance, climate and other environmental factors that impact insurance.