Installed on one of the largest solar projects under construction in the world.
DES MOINES, Iowa--MidAmerican Solar and First Solar, Inc. (Nasdaq: FSLR) are marking a major milestone at Topaz Solar Farms, located in San Luis Obispo County, Calif. This week, the five millionth solar module was installed on one of the largest solar projects under construction in the world.

When complete, the 550-megawattAC project will include more than 8 million photovoltaic modules. The first solar module was installed May 16, 2012.
"The installation of the five millionth module is a major accomplishment for everyone involved with the project," said Paul Caudill, president of MidAmerican Solar. "A project of this magnitude requires extraordinary teamwork – from local communities and government and environmental leaders to contractors and suppliers – to ensure it is successful in safely and reliably delivering renewable energy to California."
The Topaz project is owned by MidAmerican Solar and is being constructed by First Solar, which also will provide operations and maintenance services. Construction began in late 2011 and is expected to be complete by early 2015.
"First Solar is no stranger to setting records, and Topaz Solar Farms is no exception," said Georges Antoun, First Solar's Chief Operating Officer. "Installation of the five millionth module not only marks a major milestone for the project, but it's the first time First Solar has installed that many modules at a single solar site. We are incredibly proud of the hard-working men and women who work daily to integrate utility-scale solar energy into the landscape of the Carrizo plains."
During its three-year construction period, the Topaz project will create an average of approximately 400 construction jobs. According to an economic benefits study by The Brattle Group and California Polytechnic State University, the Topaz project is estimated to infuse $417 million into the local economy, the majority of which will be generated during construction.
Pacific Gas and Electric Company will purchase the electricity from the Topaz project under a 25-year power purchase agreement, helping California meet its mandate to generate 33 percent of its power from renewable sources by 2020.
MidAmerican Solar
MidAmerican Solar is a subsidiary of MidAmerican Renewables and is headquartered in Phoenix, Ariz. MidAmerican Solar's projects include the 550-megawatt Topaz Solar Farms in San Luis Obispo County, Calif.; the 579-megawatt Solar Star projects, two projects co-located in Kern and Los Angeles counties in California; and a 49 percent ownership interest in the 290-megawatt Agua Caliente project in Yuma County, Ariz. More information is available at www.midamericanrenewablesllc.com.
First Solar
First Solar is a leading global provider of comprehensive photovoltaic solar systems that use its advanced thin-film modules. The company's integrated power plant solutions deliver an economically attractive alternative to fossil-fueled electricity generation today. From raw material sourcing through end-of-life module collection and recycling, First Solar's renewable energy systems protect and enhance the environment. For more information about First Solar, visit www.firstsolar.com.
Featured Product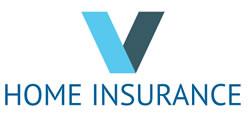 vHomeInsurance.com analyzes home insurance, climate and other environmental factors that impact insurance.