New strategic investors Edison International and Constellation join Kleiner Perkins, GM Ventures, other previous investors in this round
GREENVILLE, S.C., October 15, 2013 – Proterra Inc., the leading provider of the most cost effective zero emission battery electric bus, has closed more than $24 million in Series C financing round amid rising demand for its transit solutions. Support for this round of funding was bolstered by Proterra's projected 225 percent revenue growth for the close of 2013.

This round of funding included two new strategic electric industry investors, Edison Energy, Inc., a subsidiary of Edison International and Constellation. Edison and Constellation join Kleiner Perkins Caufield & Byers, GM Ventures, Mitsui & Co. Global Investment, Inc., Vision Ridge Partners, Hennessey Capital and 88 Green Ventures to complete the round. In conjunction with the investment closing, Bert Valdman, President of Edison Energy, and Michael Smith, Vice President and Head of Technology Ventures for Constellation will serve as observers to Proterra's Board.
"Constellation's decision to invest in Proterra is based on the company's clear leadership position in the rapidly expanding international electric vehicle (EV) market," said Smith. "We are pleased with Proterra's growth and believe that further market expansion will continue based on Proterra's ability to simultaneously address pressing transportation, environmental and financial challenges for a wide range of metropolitan areas and commercial transportation users in the U.S. and abroad."
The addition of these new electric industry funding partners is a critical development for Proterra, which is actively working with utility companies to develop strategies to optimize EV buses to leverage grid power distribution and ensure low cost energy alternatives. Proterra's investors already include many top sustainable technology funding companies and automotive manufacturers, giving the company a competitive edge in terms of expertise and intellectual capital.
"One of Edison Energy's core strategies is investing in the electrification of transportation, and Proterra is an emerging leader in the field" said Bert Valdman, president of Edison Energy and senior vice president of strategic planning for Edison International. "We are pleased to partner with Proterra, a company leading the charge in bringing safe, reliable, electric-drive transit buses to market."
Proterra will use Series C proceeds to fund production growth and product development efforts to keep pace with booming demand.
"The benefits of EV mass transit are compelling to a wide range of audiences," said Garrett Mikita, chief executive officer, Proterra Inc. "It offers significant cost savings to transit agencies; drastically reduces fuel consumption, air and noise pollution; and improves the quality of life of the communities it serves. This round of funding is not only an acknowledgement of the strength of the company and the industry, but of Proterra's commitment to leadership and working with all key stakeholders, including the power supply industry, to create the most effective and efficient transit solutions on the market."
About Constellation
The Constellation family of retail electricity and natural gas suppliers (www.constellation.com), are subsidiaries of Exelon Corp., and are leading competitive retail suppliers of power, natural gas and energy products and services for homes and businesses across the continental United States. Constellation's retail businesses serve more than 100,000 business and public sector customers, including more than two-thirds of the Fortune 100, and nearly one million residential customers.
Exelon Corporation (NYSE: EXC) is the nation's leading competitive energy provider, with 2012 revenues of approximately $23.5 billion. Headquartered in Chicago, Exelon has operations and business activities in 47 states, the District of Columbia and Canada. Exelon is one of the largest competitive U.S. power generators, with approximately 35,000 megawatts of owned capacity comprising one of the nation's cleanest and lowest-cost power generation fleets.
About Edison Energy
Edison Energy, a subsidiary of Edison International, is focused on providing energy services to industrial and commercial customers across the nation. Edison Energy is identifying opportunities that capitalize on industry change and leverage the company's core strengths. Prime areas of interest are distributed generation, electrification of transportation, water purification and power management services to the commercial and industrial sectors.
Edison International, through its subsidiaries, is a generator and distributor of electric power and an investor in infrastructure and energy assets, including renewable energy. Headquartered in Rosemead, Calif., Edison International is the parent company of Southern California Edison, one of the nation's largest electric utilities.
About Proterra
Proterra is a leader in the design and manufacture of clean technology and clean energy, providing zero emission vehicles that enable bus fleet operators to significantly reduce operating cost while delivering clean, quiet power to the community. The EcoRide™ is the world's first battery electric bus with fast charge enabled infinite range. With unmatched durability and energy efficiency based on rigorous industry testing at Altoona, the Proterra product is proudly made in America and based in Greenville, SC. For more information about Proterra, please visit www.proterra.com.
Featured Product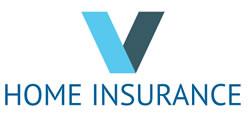 vHomeInsurance.com analyzes home insurance, climate and other environmental factors that impact insurance.