New technology delivers peak efficiency over 20.5% for increased value
NEWARK, Del., Oct. 16, 2013

-- MOTECH today announced it will introduce a new generation Monocrystalline solar cell, called, 'Sirius,' as part of its participation at the Solar Power International (SPI) meeting and International Press Conference in Chicago, IL. Sirius is a technological advance with an industry leading peak conversion efficiency over 20.5 percent, and the capability to increase cost efficiency and value. MOTECH works to provide a global source of clean and renewable energy, and strives to create a sustainable environment for future generations.
SPI itself is scheduled from October 21 to 24. The international press conference, and formal Sirius introduction, will take place on October 22 at McCormick Place North, Chicago, from 2:30 to 4:00 p.m. Actual product samples will be on display simultaneously at the MOTECH Industries booth #1710.
According to Dr. Allen Wu, VP Sales and Marketing at MOTECH Taiwan, "This is a truly meaningful development since the Sirius Monocrystalline cell's higher capability leads to premium module power output and efficiency, which makes it a natural choice for our customers. Motech continues to effectively improve the conversion efficiency through the innovation of its R&D and manufacturing team in process optimization and material enhancement. The introduction of Sirius is likely to drive down the cost of solar energy by increasing the energy production from each solar panel made with Motech cells. The flexibility of mounting sizes and improved design will lower system and installation costs, while increasing renewable yield. Increased power and efficiencies and focus on quality and reliability, helps drive revenue for developers, installers and investors."
Sirius 60 cell solar module provides superior temperature coefficient and low light behavior and offers power classes up to 280 W, and 72 cell solar module with power classes up to 335W. The cells will be available first quarter, 2014, while modules will be available upon request.
Dr. Wu also added, "Clearly, with the advantages Motech brings to its products, Sirius will be an important option for all professionals involved in solar energy procurement and construction."
About Motech
Motech Industries, Inc. was founded in 1981 as a designer and manufacturer of test and measurement instruments. The company entered into solar cell production in 1999, and is a pioneer in the manufacturing and marketing of high-quality mono- and poly-crystalline silicon solar cells in Taiwan. Today, the company is a global, vertically integrated solar company and one of the world's top solar cell manufacturers in terms of production capacity and output. MOTECH is a publicly traded company on Taiwan's Over-the-Counter (OTC) market with the trading code 6244. For more information about MOTECH please visit www.motechsolar.com.
Featured Product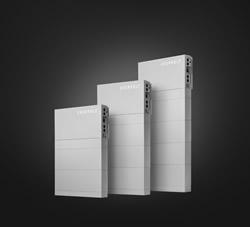 Optimize your solar investment and create a more resilient energy future. With EverVolt you can store your excess solar power for when you need it most or sell your surplus energy back to your local utility.