SOLAREDGE UPGRADES ENTIRE LINE OF PRODUCTS TO SUPPORT FURTHER 2014 GROWTH
Fremont, California – October 21, 2013 – At Solar Power International in Chicago, SolarEdge will reveal upgrades to its entire line of products.

SolarEdge's inverter lineup features single and three phase inverters, UL1699B certified with up to 98% CEC weighted efficiency. At the show, SolarEdge will display its new extended line of high power single phase solar inverters with up to 11.4kWac power level.
Introducing P Series Power Optimizers
SolarEdge's power optimizer line will be refreshed for 2014, featuring the new P Series power optimizer with higher power, higher operating temperature and a simpler single bolt mounting plate. "With the P Series introduction, we see tighter alignment between today's high power modules and our power optimizers," says Lior Handelsman, VP Marketing & Product Strategy. "Combined with the higher temperature rating and the single mounting bolt, we continue to make installations even easier and more cost effective."
With more than 2.7 million power optimizers and over 100,000 inverters installed in 50 countries, SolarEdge is leading the DC power optimizer market.
SolarEdge power optimizers increase energy harvesting by placing electronics at the module-level, mitigating losses from soiling, shade and module aging. SolarEdge's power optimizers simplify the design process as well by increasing the maximum number of modules that can be connected in a single string by 60% in residential installations and by 230% in commercial installations. System designers can use this increased flexibility to maximize roof utilization and to lower total installed cost.
"In North America, SolarEdge has seen significant growth since first entering the market in 2011. We have recorded seven consecutive quarters of revenue growth in North America and are now proud to emerge as one of the top suppliers of inverters for the North American residential market," says Peter Mathews, General Manager of North America. "To continue our growth, we recently launched an entire line of commercial solutions and now we are raising the bar further. At SPI we are showing 98% CEC weighted efficiency and UL1699B certification on both single phase and three phase PV inverters and are extending our single phase power class out to 11.4kWac."
About SolarEdge Technologies
SolarEdge Technologies provides end-to-end distributed solar power optimization and PV monitoring solutions, allowing maximum energy production for faster ROI. The SolarEdge power optimizers perform MPPT per individual module while monitoring the performance of each module. The high efficiency SolarEdge inverter is tailor-made to work with power optimizers. The SolarEdge system provides optimal power, flexible design and full roof utilization. Module-level electronics enable enhanced maintenance and increased system safety with the SafeDC™ mechanism. SolarEdge is online at www.solaredge.us
Featured Product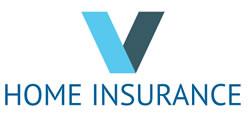 vHomeInsurance.com analyzes home insurance, climate and other environmental factors that impact insurance.