Ballard attended the "Intelec 2013" exhibition & conference in Hamburg, Germany last week.
INTELEC 2013

Intelec 2013 is an international forum for the exchange of information on energy and power for communication systems. The conference provides a unique opportunity for designers, manufacturers and distributors of power equipment as well as network operators to interact directly with researchers and users. Discussion covered a wide variety of topics related to power systems, components and energy storage technologies, including an exchange of operational experiences and related energy topics.
BALLARD PRODUCT LAUNCH
Ballard launched our new outdoor ElectraGen™-H2 system enclosure just prior to Intelec 23013. The system is a modular solution that can be fully customized for customers' specific application requirements. Incorporating 1.7kW or 5kW rack-mountable fuel cell stacks, this outdoor enclosure offers reliable power for outdoor telecom applications. The cabinet comes in both standard and compact versions and houses a variety of system configurations including: battery free operation; optional cold weather kit; and up to 10kW of power.
BALLARD CAB MEETING
Ballard also hosted a "CUSTOMER ADVISORY BOARD" meeting at the Radisson Blu Hotel during Intelec 2013. The well-attended meeting of end-customers and channel partners – predominantly from Europe and South Africa – provided a valuable opportunity to exchange information and discuss important topics related to Telecom Backup Power, including: Ballard Customer Service plans; ElectraGenTM product functionality; as well as product roadmaps. In addition, speakers from NSN, Inala Technologies (South Africa) and CHEM Group (China) added insightful perspectives regarding developments in their markets and product deployment experiences. Customers attending the CAB meeting supported further discussions of this type going-forward.
About Ballard Power Systems
Ballard Power Systems (NASDAQ: BLDP)(TSX: BLD) provides clean energy fuel cell products enabling optimized power systems for a range of applications. Products deliver incomparable performance, durability and versatility. To learn more about Ballard, please visit www.ballard.com.
Featured Product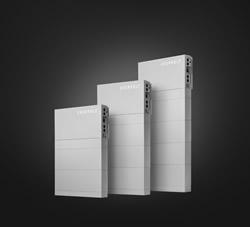 Panasonic's Total Home Energy System is built to deliver. The same battery technology we use to power the world's most advanced electric cars is now available to power your home. But it doesn't stop there. The all-in-one renewable energy system pairs Panasonic solar panels with Evervoltâ"¢ batteries to offer your customers a complete solar + storage solution, manufactured and warrantied by a company you know you can trust. In stock now.