LSX Frameless modules to be manufactured in Toronto, Ontario
BOULDER, Colo., Oct. 23, 2013 -- Lumos is proud to announce a multi-year, manufacturing agreement with Celestica, a global leader in the delivery of end-to-end product lifecycle solutions, for the production of the Lumos LSX Frameless module. Lumos' proprietary frameless module design will be manufactured at Celestica's solar module manufacturing operation in Toronto, Canada with deliveries starting in 2014.

Customers will benefit from Lumos' innovative, strong, high-quality products, combined with Celestica's extensive solar manufacturing experience. Celestica holds itself to the highest standards of quality and workmanship in producing sustainable products and has integrated unparalleled rigor into its overall new product introduction and manufacturing processes.
"Lumos LSX modules produced by a world-class manufacturer like Celestica is an absolute game changer. Our modules will be produced in North America to the highest quality standard in the solar industry today, while improving our lead times and customer service. We could not imagine a better partner," says Scott Franklin, CEO of Lumos Solar.
LSX Frameless modules produced by Celestica will be available starting in Q1 2014. For more information or to place an order, please contact a Lumos regional sales manager. Please come visit Lumos at Solar Power International in booth #2431.
About Lumos Solar
Lumos Solar is a Boulder, CO based company dedicated to providing differentiated, high-value solar energy products ideal for multiple design applications. Our mission is to facilitate the use of clean, free and unlimited solar energy by delivering quality, cost effective solutions to the solar energy industry. We design and deliver solar electric solutions to meet America's ever-increasing energy demands. For more information, visit us at www.lumossolar.com.
Featured Product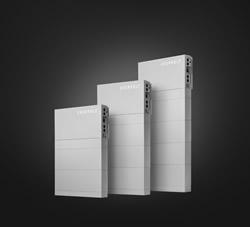 Panasonic's Total Home Energy System is built to deliver. The same battery technology we use to power the world's most advanced electric cars is now available to power your home. But it doesn't stop there. The all-in-one renewable energy system pairs Panasonic solar panels with Evervolt™ batteries to offer your customers a complete solar + storage solution, manufactured and warrantied by a company you know you can trust. In stock now.