First South Korean Solar Company to reach Milestone
Solar Power International 2013

CHICAGO--Hanwha SolarOne Co. Ltd. (Hanwha SolarOne), a top-10 global photovoltaic manufacturer of high-quality, cost-competitive solar modules, today announced it has shipped four gigawatts (GW) of photovoltaic (PV) modules to 35 countries around the world. Hanwha SolarOne is the first South Korean solar company to reach this milestone.
"Since acquiring Hanwha SolarOne in 2010, the Hanwha Group has made solar the flagship of our business," said Ki-Joon Hong, CEO of Hanwha SolarOne and vice chairman of Hanwha Chemical. "We are building a lasting solar company that will power every corner of the world with affordable, clean and reliable solar power."
Hanwha SolarOne reaches this milestone as it expands its global footprint. Over the last year, Japan and South Africa have become two of Hanwha SolarOne's largest markets, along with a growing presence in developing markets around the world. Japan has accounted for 28 percent and South Africa 19 percent of Hanwha SolarOne's business in 2013.
"In the last three years, Hanwha SolarOne has made tremendous strides in improving quality, lowering cost and expanding our international sales channels," said Min-Su Kim, president of Hanwha SolarOne. "Our vast global network, backed by the financial strength of the Hanwha Group, has positioned Hanwha SolarOne to succeed as solar matures into a stable industry."
Hanwha SolarOne is solidifying its presence in the U.S. market, forecasted to be the third largest in the world. In the last 12 months, Hanwha SolarOne has delivered modules to new customers including AEE, Black & Veatch, Constellation, REC, Scatec, SolarCity, SolarUniverse, Soltage, Strata, and WESCO. Over the next year, Hanwha SolarOne is expanding product offerings in the U.S. to deliver more value to its customers. The next generation HSL Series module is smaller and lighter, yet high powered and certified to withstand significantly higher wind and snow loads than competitors. The company is also offering a Zep Compatible module, which increases safety and speeds installation time.
Hanwha SolarOne will exhibit its latest products, including the new HSL Series and Zep Compatible modules, during Solar Power International at booth #1300.
About Hanwha SolarOne
Hanwha SolarOne Co., Ltd. (NASDAQ:HSOL) is one of the top 10 photovoltaic manufacturers in the world, providing cost-competitive, high quality PV modules. It is the flagship company of Hanwha Group, one of the largest business enterprises in South Korea. Hanwha SolarOne serves the utility, commercial, government and residential markets for a growing network of third-party distributors, OEM manufacturers and system integrators. The company maintains a strong presence worldwide, with employees located throughout Europe, North America and Asia, and embraces environmental responsibility and sustainability, with an active role in the voluntary photovoltaic recycling program. For more information, please visit: www.hanwha-solarone.com.
Featured Product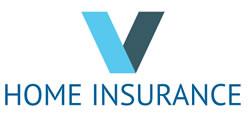 vHomeInsurance.com analyzes home insurance, climate and other environmental factors that impact insurance.