With all the buzz around solar technology, the best way to amplify your inbound marketing efforts is with creative tactics. These B2B marketing ideas set the stage for results that power success.
B2B Marketing Ideas that Cut Through the Noisy Solar Industry
Bridget Cunningham | Kuno Creative
Have you ever had a conversation in a room with a lot of background noise? If so, then you know what it's like to fight to be heard — and chances are you may not be.
For solar companies, navigating the world of B2B marketing can feel similar. You share the digital stage with many other industry leaders and organizations eager to connect with your target audience. Some find success while others struggle to stand out.
If you're ready to push toward the front of the pack, it's time to invest in inbound marketing. Using a combination of methods and platforms, this type of marketing pulls qualified leads into the pipeline by serving them with information that matches their interests and needs. As you build their trust and establish credibility, these qualified leads will turn into valued customers.
The proof is in the statistics. Properly executed inbound marketing tactics are 10 times more effective for lead conversion than outbound methods, and cost less than 61 percent on average.
With all the buzz around solar technology, the best way to amplify your inbound marketing efforts is with creative tactics. These B2B marketing ideas set the stage for results that power success.
B2B Marketing Idea #1: Create a Unique Value Proposition
Why should I pick you? When organizations visit your website or connect with you offline, they are looking at defining factors that make you the obvious choice over competitors.
One of the most effective ways to communicate what makes your solar organization unique is through your value proposition. Rather than a slogan or tagline, this statement tells prospects why they should buy from you. Your message should be clear and direct, include specific results to expect and be clearly displayed on your website.
Maybe your solar panels offer higher efficiency than the industry average. Perhaps you offer more customization in solar panel design. Here are some ideas on how to weave these unique selling points into your value proposition:
"Generate more power, see cost savings rise."

"Get customized solutions that drive success."
B2B Marketing Idea #2: Serve Up Educational Content Based on Keyword Research
Whether a solar installer is new to the field or a seasoned professional, education remains continuous. They want to stay up on the latest industry trends, get answers to common questions and learn best practices to drive installation success.
By creating educational content around these topics (e.g., blogs and long-form webpages), you can provide prospects with the resources they need — and make them more inclined to choose your product. After all, they'll see you as a trusted resource in the field.
While email and social promotions can drive traffic to the content you produce, the best way to establish long-term value is through search engine optimization (SEO). Performing keyword research helps you build a content strategy around keywords relevant to your industry that have search volume around them and are viable to go after in terms of ranking difficulty.
For example, consider a blog post where you compare the types of solar panels you offer (monocrystalline) with another industry alternative (polycrystalline). Build this around the keyword monocrystalline vs polycrystalline solar panels and you'll have opportunities to be found in search queries relevant to this topic.
B2B Marketing Idea #3: Collaborate with Social Media Influencers in the Field
Social media has long been a valued resource for building brand awareness, attracting customers, boosting sales and fostering customer relationships. To further boost these efforts and connect with a wider audience, a new initiative has taken shape: building one-on-one relationships with key industry influencers.
If you've seen celebrity endorsements of shoes and clothes in your social media feed, then you've already experienced social media influencers. For solar manufacturers, the same practice can prove beneficial. Connecting with a key influencer that has established credibility in the solar field and has amassed a large following of social media users can have a sizeable impact.
Let's use the example of your own customer base. If you have a professional installer that has years of experience and a wide reach, you can ask them to speak about their experience with your solar products. These stories can spread your brand name to a new audience, with the benefit of further resources to promote on your own social media channels and website.
About Bridget Cunningham
Bridget Cunningham is a brand journalist at Kuno Creative, an inbound marketing agency that specializes in renewable energy marketing and is based in Cleveland.
The content & opinions in this article are the author's and do not necessarily represent the views of AltEnergyMag
---
Comments (0)
This post does not have any comments. Be the first to leave a comment below.
---
Post A Comment
You must be logged in before you can post a comment. Login now.
Featured Product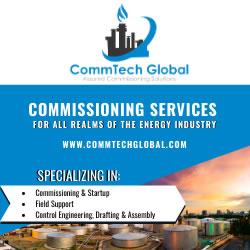 CommTech Global Solutions, LLC, provides professional and reliable commissioning services to customers in all realms of the energy industry. We blend our skills in engineering and technology with innovative business models, offering a complete range of services to assist you for a successful and in compliance operational startup. Consolidation of all our service domains gives our clients a comprehensive set of expertise and far-reaching experience on each project.