TRA Snow and Sun designs Universal Snow Bracket which is less expensive than other, larger snow guards and will compete with plastic snow guards. The new snow guard attaches to most roof types.
November 21, 2013

TRA Snow and Sun, Inc., long recognized in the roofing industry for its engineered and safety-conscious approach to roof snow retention, has developed a new, more versatile and inexpensive snow bracket, the Universal Guard. The new snow guard has a low profile and attaches to almost all roof types: asphalt shingles, metal panel, wood shingles, slate. It's design and price will compete with other manufacturers' plastic snow guards.
The Universal Guard standard size is 2.5″ x 2.5″ x 2.5″ but customizable to meet any width requirement. For example if a roofer is installing a metal panel with 2″ between ribs, this bracket can be made 2″ wide. If a roofer wants to fill in the space on a 16″ panel, the Universal Guard can be made 16″ wide. TRA provides free engineering for all roof projects.
universal guard, snow guard, snow bracketTerry Anderson, President of TRA Snow and Sun, explained why they created the new snow bracket. "We wanted to offer an inexpensive option to plastic snow guards which discolor and breakdown due to ultra-violet light exposure over time. Our metal Universal Guard is comparable in price, but much more durable. The Universal Guard can be easily stocked by wholesalers, making it readily available to the roofer or homeowner to pick up and install all in one day."
There are three methods of attachment: vertically attaching to a truss or rafter, horizontally attaching to metal purlin, using adhesive to glue to metal panel and screwing into roof sheathing. However, TRA encourages mechanical fasten rather than relying on adhesive. These options make the product adaptable to a wide range of roof projects.
TRA Snow and Sun offers powder-coating of all products, including the Universal Guard, in more than 50 standard colors. One other benefit is the color insert. An installer can cut a piece of the metal panel, and slide it into the bracket to blend the snow bracket in with the roof or to compliment the color scheme of the building.
TRA Snow and Sun, Inc., located in American Fork, Utah, offers Roof Snow Retention Devices, Solar Mounting Systems and Roof Flashing Solutions. They supply to all types of customers, from the individual homeowner to the big developer and free engineered designs of all their systems. For more information call Jacob Anderson at TRA Snow and Sun at 800-606-8980 or visit http://trasnowandsun.com/product-category/snow-retention/.
Featured Product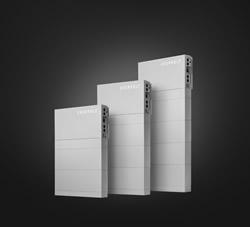 Extract maximum power production from every roof size and shape. HIT® AC Series combines the module efficiency of Panasonic solar panels with the intelligence of Enphase microinverters. A built-in IQ 7X microinverter with Individual MPPT (Module-level Power Point Tracker) tracking helps deliver an all-in-one module that offers design flexibility, reduced installation time, and a higher ROI. Field-replaceable microinverter with no DC wire management required yields lower cost of ownership.