Eskom have revealed their views of the South African wind industry, offering exclusive insight into how they approach onshore wind and what the utility feels is needed in order to evolve this emerging market.
South Africa's support for onshore wind has seen a steady increase over recent years with approximately 2,000MW of onshore wind capacity about to come online. South Africa has attracted a lot of global attention with Italian and Chinese heavyweights Enel Green Power and China Longyuan Power Group already successfully moving into the space. However as with all emerging markets establishing an onshore industry hasn't been without its challenges. Eskom's Chief Engineer, Riaan Smit, spoke candidly with Wind Energy Update about these challenges and what they mean for the industry.

Eskom, who are the biggest utility in Africa and generate approximately 95% of the electricity used in South Africa are no strangers to the embrace of new energy sources, with solar and nuclear power both featuring in the country's energy mix.
When discussing the fruition of the onshore industry in South Africa Smit explains "there were no colleagues or experts in the area so I had to help create the solutions and direct the way forward."
Smit went on to reveal how a sustainable industry can be created and how Eskom have grown their knowledge of onshore wind to ensure smooth grid integration in South Africa. Smit also provided future foresight on what is needed for the industry to grow into a profitable successful market. When discussing what will strengthen the growing onshore industry Smit was quick to point out, "we need a consolidation of stronger developers in order to create a more sustainable development pathway."
In a full interview Eskom discusses its challenges, what they are doing to address them and their vision of the future for South African onshore wind. The piece continues a four-part series looking at South Africa. Wind Energy Update, the creators of the series will be providing key leader's opinions on South African onshore wind speaking with investors, developers and leading OEMs in the space. To read the full Eskom interview, please visit: http://goo.gl/UPNIGn
Featured Product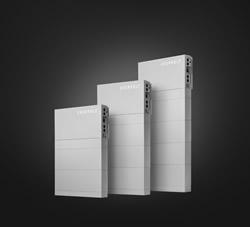 Panasonic's Total Home Energy System is built to deliver. The same battery technology we use to power the world's most advanced electric cars is now available to power your home. But it doesn't stop there. The all-in-one renewable energy system pairs Panasonic solar panels with Evervolt™ batteries to offer your customers a complete solar + storage solution, manufactured and warrantied by a company you know you can trust. In stock now.