One of the largest PV systems in Connecticut, Somers Solar Center will produce enough electricity to supply nearly 1,400 homes.
A 7.4 MWdc solar park in Connecticut is now mechanically complete, including the installation of Array Technologies' patented DuraTrack™ HZ single-axis horizontal solar tracker. Constructed by locally headquartered EPC Prime Solutions Inc., the clean energy produced at Somers Solar Center will go to Connecticut Light & Power Co under a PPA agreement for the lifetime of the project.

"Our DuraTrack™ HZ solar tracker is designed to maximize land occupancy while fitting into irregular site boundaries and tight corners, characteristic at this site," explains Ron Corio, President and CEO of Array Technologies. "We are proud to supply the reliable solar tracking technology that will serve the Somers Solar Project and the people of Connecticut far into the future."
"We have taken great pains to ensure that our design and installation of the Somers plant have been executed to the highest industry standards. Our selection of ATI is only one example of the high quality of our installation" says William May, CEO of Prime Solutions. "…and the comprehensive service and support we have experienced from the ATI team have been strong contributors to our achievement of those high standards."
The innovative articulating driveline and rotating gear drive design of the DuraTrack™ HZ allows for installation on undulating terrain or within irregular site boundaries, without requiring extensive grading, saving costs and making it flexible for any terrain. Chosen for its dependability, robust performance and minimal maintenance, the DuraTrack™ HZ has surpassed extensive testing and is UL 3703 certified.
Located on 90 acres of leased land in north-central Connecticut, Somers Solar Center is expected to begin commercial operation within the 4th quarter of 2013.
About Array Technologies:
Array Technologies is the worldwide market leader in tracking solutions for utility, commercial and residential solar electric systems, with over 1.7 gigawatts shipped and installed across the globe. Array's innovation and leadership in ground mount fixed-rack and solar tracker design has established the industry standard for cost-effective, robust, reliable and easy to install PV solutions with over two decades of field experience. Headquartered in Albuquerque, NM, Array Technologies' ground mount solutions are engineered and manufactured in the USA. For more information about Array Technologies, Inc., please visit arraytechinc.com.
About Prime Solutions Inc.:
Prime Solutions, Inc. (PSI) is a full-service renewable energy EPC firm, providing integrated and technology agnostic design, engineering, procurement and construction and operation & maintenance services to commercial, industrial and utility customers across North America (incl. HI). As an energy-engineering-based organization with strong project execution experience, PSI brings significant value to all of our projects by merging our practical project execution experience with our in-house design and value engineering capabilities – which allows our clients to maximize tangible value in their Solar PV projects.
PSI is headquartered in New Milford, CT and provides its design, engineering, procurement, construction and maintenance services either on á-la-carte basis or through a whole project lifecycle. PSI's staff are highly accomplished engineers, project and construction managers, with deep experience in the management of multi-million construction projects. Check us out at www.PrimeSolutions-Inc.com
Featured Product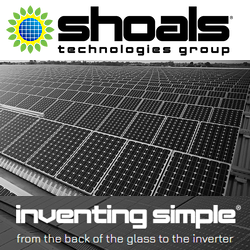 Inventing Simple® isn't just a slogan to us, it's a way of life. Using simple plug-and-play ideology, we revolutionized solar installations in 2003 with our Interconnect Systemâ"¢. Our harnessing system is now the gold standard EPC's use around the world. By using simple ideas, we are making solar energy a more affordable and clean power source for future generations.