Geothermal Resources Council announces the best presentations showcased at the 37th GRC Annual Meeting in Las Vegas
(Davis, Calif.) The Geothermal Resources Council (GRC) has announced the outstanding presentations from the global geothermal community for 2013.

The judging was made in each of the technical sessions held in late September/early October at the 37th GRC Annual Meeting in Las Vegas, the world's largest annual geothermal energy event. The judging criteria included the technical content, the quality of the visual aids and the presenter's ability to communicate the subject matter.
Over 150 presentations were made totaling over 50 hours. The GRC 2013 Annual Meeting attendees came from 37 different countries around the world highlighting the global interest in the geothermal industry and the worldwide reach of the GRC.
The winning presentations in each session are:
Basin & Range - Structural Controls of the MacFarlane Geothermal System, Humboldt County, Nevada: A Progress Report, Kraushaar, Sabina M. & Cashman, Patricia.
Case Studies - The McGinness Hills Geothermal Project, Nordquist, Josh & Delwiche, Ben.
Drilling - Non-Destructive Testing Applied To Rig Inspection, Mulama, Desmond & Khaemba, Abraham.
EGS 1 - Stimulation Results From the Newberry Volcano EGS Demonstration, Cladouhos, Trenton T. & Petty, Susan & Nordin, Yini & Moore, Michael & Uddenberg, Matt & Swyer, Michael W.
EGS 2 - Insights into Cold Water Injection Stimulation Effects through Analytical Solutions to Flow and Heat Transport, Plummer, Mitchell.
EGS 3 - Multi-Fluid Geothermal Energy Production and Storage in Stratigraphic Reservoirs, Buschecka, Thomas A. & Chena, Mingjie & Haoa, Yue & Bielickib, Jeffrey M. & Randolphc, Jimmy B. & Suna, Yunwei & Choic, Hyungjin.
Exploration 1 - Geothermal Potential of Deep Sedimentary Basins in the United States, Anderson, Tom C.
Exploration 2 - Value of Spatial Information For Determining Geothermal Well Placement, Trainor- Guitton, Whitney J. & Ramirez, Abelardo & Ziagos, John & Mellors, Rob & Roberts, Jeffery & Juliusson, Egill & Hoversten, G. Michael.
Exploration 3 - Akutan Geothermal Area Exploration Results and Pre-Drilling Resource Model, Ohren, Mary & Bailey, Alan & Rickard, Bill & Hinz, Nicholas & Oppliger, Gary & Hernandez, Jonathan & Dering, Gregory.
Geochemistry 1 - Fluid, Gas, and Isotopic Variation of Thermal Springs in the Southern Rocky Mountains: Colorado, Easley, Elisabeth & Morgan, Paul.
Geochemistry 2 - Geochemical Data Collection and Evaluation as Part of the National Geothermal Data System, Shevenell, Lisa & Zehner, Richard.
Geology - Use of LiDAR Data for Neotectonic Evaluation of Superstition Hills and Superstition Mountain, Salton Trough, California, Unruh, Jeff & Gray, Brian & Bozkurt, Serkan & Lutz, Andrew & Bjornstad, Steve & Tiedemann, Andrew.
Geophysics - Distortion Effects on Magnetotelluric Sounding Data Investigated by 3D Modeling of High-Resolution Topography, Stark, Mitchel & Soyer, Wolfgang & Hallinan, Stephen & Watts, M. Don.
Geothermal Database - Increasing Access to Federal Data Through the DOE Geothermal Data Repository, Weers, Jon & Anderson, Arlene.
Heat Pump/Direct Use - Improvement of the Capacity of Ground Heat Exchangers by Water Injection, Fuji, Hikari & Komaniwa, Yoshihito & Onishi, Kyosuke & Chou, Naokatsu.
Policy/Market Analysis/Utility - Nobody Puts Geo in a Corner, Sullivan, Bob.
Power Plant 1 - Energy Recovery Using Turbo-expanders in Production Wells and Gathering Systems With High Pressures, Garcia-Gutierrez, Alfonso & Martinez-Estrella, Juan I. & Ovando-Castelar, Rosember & Canchola-Felix, Ismael & Gutierrez-Espericueta, Sergio & Vazquez-Sandoval, Abelardo & Rosales-Lopez, Cesar.
Power Plant 2 - Thermal Performance of the Los Humeros Geothermal Field Fluid Transportation Network, Garcia-Gutierrez, Alfonso & Martinez-Estrella, Juan I. & Ovando-Castelar, Rosember & Vazquez-Sandoval, Abelardo & Rosales-Lopez, Cesar.
Power Plant 3 - Axial Turbine For Low-Grade Heat Source, Elliott, Ryan & Dickey, Halley.
Power Plant 4 - Geothermal Power Generation Using Thermoelectric Effect, Li, Kewen & Liu, Changwei & Chen, Pingyun.
Regulatory/Environmental - Geothermal Gas Emission From Hellisheidi and Nesjavellir Power Plants, Iceland, Gunnarsson, Ingvi & Aradottir, Edda Sif & Sigfusson, Bergur & Gunnlaugsson, Einar & Juliusson, Bjarni Mar.
Reservoir Engineering 1 - Numerical Simulation of Instability of Geothermal Production Well, Itoi, Ryuichi & Katayama, Yasunari & Tanaka, Toshiaki & Kumagai, Naoto & Iwasaki, Takaichi.
Reservoir Engineering 2 - Numerical Modeling to Assess the Sustainability of Direct Use at Tauranga Low-Temperature Geothermal System, New Zealand, Pearson, Sophie & Alcaraz, Samantha.
Reservoir Management/Modeling - Inhibition of Antimony Sulfide (Stibnite) Scale in Geothermal Fields, Gill, Jasbir & Muller, Logan & Rodman, David.
Resource Assessment 1 - Geothermal Art in the N-German Sedimentary Basin: Grafting EGS with Aquifers, Ghergut, Julia & Herold, Maria & Sauter, Martin.
Resource Assessment 2 - Investigating Low-Temperature Hydrothermal Alteration in Drill Cuttings From Pilgrim Hot Springs, Alaska, Using a Suite of Low Cost Analytical Techniques, Miller, Joshua K. & Haselwimmer, Christian & Prakash, Anupma.
Seismicity 1 - Ambient Noise Cross-Correlation Study of Menengai Caldera: Geothermal Prospect in the Central Kenya Dome, Patlan, Ezer & Wamalwa, Antony & Kaip, Galen & Velasco, Aaron A.
Seismicity 2 - Temperature Dependent Injectivity and Induced Seismicity. Managing Reinjection in the Hellisheidi Field, SW-Iceland, Gunnarsson, Gunnar.
The GRC has added all the papers associated with the technical session presentations to the GRC Geothermal Library at www.geothermal-library.org. Papers from the 2013 Annual Meeting are available for members only. Papers from previous years are available for all.
The GRC has issued a call for papers to be presented at next year's 38th GRC Annual Meeting taking place September 28-October 1, 2014 at the Oregon Convention Center in Portland, Oregon, USA. The Draft Paper submission deadline is May 2, 2014.
Additional information about paper requirements and submission forms can be found at www.geothermal.org/meet-new.html or by contacting the GRC at (530) 758-2360.
##
About the Geothermal Resources Council:
With the experience and dedication of its diverse, international membership bolstering a more than 40-year track record, the Geothermal Resources Council has built a solid reputation as the world's preeminent geothermal association. The GRC serves as a focal point for continuing professional development for its members through its outreach, information transfer and education services.
For more information, please visit www.geothermal.org.
Get your daily geothermal news at Global Geothermal News [geothermalresourcescouncil.blogspot.com]. Become a fan on Facebook [www.facebook.com/GeothermalResourcesCouncil]. Follow GRC on Twitter [twitter.com/GRC2001]. Check out GRC's YouTube Channel [www.youtube.com/GeothermalCouncil]. See geothermal photos on GRC's Flicker page. [www.flickr.com/photos/geothermalresourcescouncil]
###
Featured Product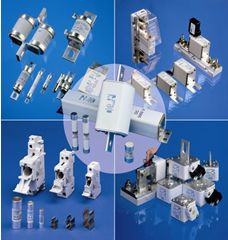 SIBA Fuses: your trusted source for all your circuit protection applications, from solar power to wind power. We are the world leaders in these applications and the most trusted name for your circuit protection needs. We have been working for over 70 years in semiconductor fuses, including ULTRA RAPID®, medium, and high voltage, standard European, miniatures, electronic fuses, and a wide range of DC rated fuses (24 VDC - 5000 VDC) for all types applications. We work with medium and high voltage fuses for protection of transformers, including submersibles, motors, medium and high voltage switchgear, compact substations, cable feeders, and high voltage capacitor circuits. New: Full line of PV UL Listed fuses and fuse holders. Contact us today for more information on our products and services.