Dates: 25-26 June 2014 Venue: Vancouver, Canada
The 3rd Annual Global Sustainable Mining Summit is a premier networking event mine sustainability experts to share insights on real world strategies to prevent pollution and environment degradation, promote efficient resource utilisation and advocate economic and social development. The summit will benchmark crucial issues on how to implement technological advancements and effective best practices to give back what we've taken from the planet.

For more details get in touch with:
Sonika Mendjoge
T: +97146091570
E: sonika.mendjoge@fleminggulf.com
Featured Product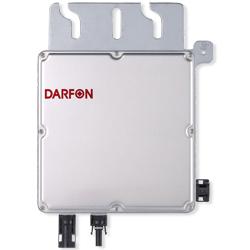 The Darfon G320 is the microinverter solution for today's high-power solar modules. The G320 handles 60- and 72-cell modules up to 350W DC and outputs up to 300W AC. The G320's 3-phase configuration accommodates the electrical distribution systems of most commercial buildings and to reduce, if not eliminate, the need for expensive transformers. The G320 comes in four voltage/phase configurations, so it can be installed in residential, commercial or utility applications.