Oxygen Group and The meeco Group to develop solar energy in Zimbabwe
Zug/Harare. In December 2013 Zimbabwean company Oxygen Africa (Private) Limited and the Swiss company meeco Invest AG have founded the jointly held Zimbabwean renewable energy company: oursun Energy (Private) Limited. Mr. Honour P Mkushi, Andrew G Connolly & Mr Simbarashe Mhuriro, Executive Directors of Oxygen Africa Zimbabwe, and future Executive Directors of oursun Energy (Private) Limited will be the local key persons developing new business for the Joint Venture company. This follows the signing of a Memorandum of Understanding between the two companies in May 2013 with the aim of promoting and developing the sun2live solar energy solutions of The meeco Group in Zimbabwe.

oursun Energy will focus on supporting the agriculture, manufacturing, mining, telecom, and tourism industries with its world-class turnkey solutions provided by The meeco Group such as for example sun2live projects, sun2flow applications for farmers, sun2safe or sun2com solutions for rural areas or telecommunication companies. The core activities of oursun Energy (Private) Limited will be the construction of solar energy production facilities and the development of public-private partnership structures to build solar farms ranging from 10Mw to 100Mw. Oxygen Africa will support the Joint Venture with its well-established network in the Zimbabwean industry as well as its good contacts to neighboring countries whereas The meeco Group will bring it its huge experience in the development and realization of renewable energy projects.
The Zimbabwean geographical situation is ideal for the implementation of solar energy and related applications such as energy storage, lighting or water pumping due to its level of radiation, one of the highest worldwide. During the last week of November Mr. Dieter Trutschler, Sales Director of The meeco Group, and George Kitoudis, Technical & Operations Director of The meeco Group, travelled to Zimbabwe on a 7 day working visit during which they conducted together with Simbarashe Mhuriro several assessments, feasibility studies and met with various regulatory, corporate and government bodies.
"To partner with the Oxygen Group is a great opportunity for us to develop the production of solar energy in Zimbabwe, especially in off-grid regions says Dieter Trutschler. "Both teams gel together phenomenally and we look forward to playing our part in driving renewable energy in Zimbabwe" adds Mr Simbarashe Mhuriro.
About The meeco Group: The meeco Group was consolidated in 2000 and oriented its main focus towards the energy sector. With world headquarters located in Zug, Switzerland, the group currently has over 50 employees working across 4 continents. Thanks to a structured but flexible approach based on its core competencies, meeco has delivered over 320 MW of clean, renewable energy solutions across four continents. The meeco Group accomplishes its mission by providing project developers, investors, governments, and private businesses with the services necessary for timely financing, installation, and operation of clean energy assets.
For further information visit: www.meeco.net
Featured Product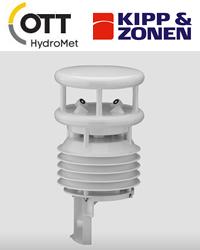 Colocation is a growing trend within the energy industry. A recent study from the US National Renewable Energy Laboratory suggested that installing floating solar arrays on US hydroelectric plant reservoirs could become an important new source of electricity. Recent studies suggest that installing floating solar arrays on US hydroelectric plant reservoirs could become an important new source of electricity. Learn about the advantages of both generation systems, tools to assure smooth operations, case studies, and challenges remaining in this emerging field. Download our whitepaper now!