Zebra Energy solar modules have completed certification to UL, CEC and FSEC standards.
Las Vegas, NV January 06, 2014

Zebra Energy is a manufacturer, designer and supplier of solar energy equipment and has recently completed third party certification of its products to UL 1703, Florida Solar Energy Center, and California Energy Commission SB-1 standards. Products include a full line of monocrystalline and polycrystalline solar modules in standard 60 and 72-cell sizes as well as smaller off grid panels.
Stringent UL standards ensure modules adhere to a comprehensive range of qualifications including mechanical integrity, electric wiring, corrosion & hail resistance and performance.
Testing for the California Energy Commission goes one step further and provides guidance towards real world production values with PVUSA Test Conditions (PTC) ratings. Zebra Energy equipment has an average PTC rating of over 90%, placing them within the top tier of all CEC certified solar modules.
Gideon Needleman, CEO of Zebra Energy commented, "I am proud that our modules have been thoroughly vetted by these third parties. Every day a solar panel is outside producing power is another win. The USA already has over 10 GW of solar power installed. That's a lot of wins happening every single day and we're doing our part in getting to the next 10 GW."
ABOUT ZEBRA ENERGY
Zebra Energy LLC is an American company headquartered in Nevada that is committed to leading the next energy revolution. Zebra Energy manufactures, designs and supplies energy equipment with a focus in solar power. Zebra Energy maintains local inventory ready to ship and works with distributors throughout the country.
Featured Product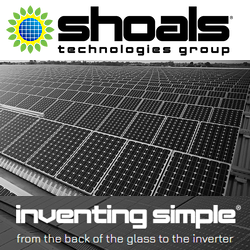 Inventing Simple® isn't just a slogan to us, it's a way of life. Using simple plug-and-play ideology, we revolutionized solar installations in 2003 with our Interconnect System™. Our harnessing system is now the gold standard EPC's use around the world. By using simple ideas, we are making solar energy a more affordable and clean power source for future generations.