WASHINGTON, DC – SEIA President and CEO Rhone Resch today praised President Obama's decision to move forward with the first Quadrennial Energy Review:

"SEIA applauds President Obama for launching a bold, comprehensive effort to coordinate America's energy goals, and we look forward to working with the Administration to create a robust plan aimed at effectively utilizing America's energy resources. As the fastest growing energy source in the U.S. today, as well as our nation's most abundant energy resource, solar – both centralized and distributed – will influence the structure of our grid, while combating climate change, enhancing emergency preparedness, creating new jobs and boosting our economy."
Featured Product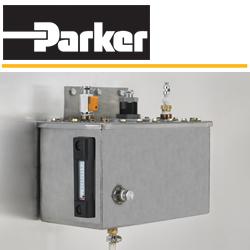 Parker grid tie inverters and power conversion systems are used in numerous applications, including renewable energy harvesting and energy storage. In addition to high efficiency and proven reliability, Parker offers some features unique to the industry, such as the two-phase evaporative cooling system used in the 890GT-B and 890GT-S series. The inherent efficiencies of this refrigerant-based technology enable up to twice the power density or up to 40% higher throughput compared to conventional air cooling. Modular inverter design enables replacement of critical power components in-field, with minimal downtime.