Residential installations grew by 65 percent thanks to customer service focus
SAN LUIS OBISPO, Calif.--REC Solar, a national leader in solar electric system design and installation, today announced its nationwide residential solar installations increased by 65 percent in 2013 over the previous year. REC Solar's residential installation pace notably exceeded the growth rate of the broader U.S. residential solar market, which was up 49 percent over Q3 2012 according to a recent U.S. Solar Market Insight: 3rd Quarter 2013 from GTM Research and the Solar Energy Industries Association (SEIA).

"REC Solar's strong residential growth was powered by our emphasis on delivering superior quality and customer service to homeowners across the country," said Ethan Miller, VP & GM of Regional Business, REC Solar. "As solar moves to the mainstream, consumers are increasingly looking for a brand they can count on in the long term. By building on our 16-year heritage of putting the customer first, we look forward to many more banner years to come."
Several factors contributed to the company's exceptional growth rate, including:
*Focus on quality and customer service. REC Solar received the Angie's List Super Service Award for excellence in customer service in 2013. REC Solar's Yelp reviews average four stars, higher than any other top residential solar company. Customer referrals also jumped 50 percent in 2013.
*Entrance into new markets: REC Solar increased its presence in new, rapidly growing residential markets in 2013: California's Inland Empire, New York and Hawaii. In the Inland Empire, installations quadrupled over the past year.
*Low cancellation rate: Just 5 percent of REC Solar customers cancel before completing their system, compared to a 40 percent cancellation rate across the solar industry. This statistic reflects that REC Solar's superior customer service enables more projects to come to fruition than any other solar installer.
*Strong retail partners: Thanks to large, national retail partners, REC Solar sells directly to customers via trusted outlets where they're already shopping for their homes.
*Zero-down financing: REC Solar works with Sunrun and Clean Power Finance to offer low- to zero-down financing solutions to customers, making solar a money-saving proposition from day one.
One Inland Empire homeowner – REC Solar customer Kathleen Gordon, DDS – commented, "Like many families with teenagers and endless gadgets to charge, our electricity bill kept creeping up. After learning about REC Solar at Costco, the company won my trust by customizing a solar system to meet my family's needs. Installation was a breeze, and now solar is cutting our electric bill in half without the headache of nagging the family to turn off lights."
"As the residential solar industry matures, the competitive landscape will continue to intensify," said Pavel Molchanov, energy analyst at Raymond James. "Recognized brands like REC Solar are well-positioned to lead the industry as consumers seek reliable names in a crowded market."
About REC Solar, Inc.
REC Solar, Inc., a subsidiary of Mainstream Energy Corporation, is a national leader in solar electric system design and installation. Focused on making solar affordable and simple, REC Solar specializes in residential, business, government and utility projects, offering a local presence in all major solar markets in the U.S. By providing innovative products, efficient processes and integrated services, REC Solar is committed to delivering high-quality systems while lowering the cost of solar power for all. In 15 years of business, REC Solar has installed more than 12,000 residential and commercial systems nationwide in excess of 170 megawatts. For more, visit RECSolar.com or call (888) 657-6527.
Like REC Solar on Facebook: Facebook.com/RECSolar
Follow REC Solar on Twitter: @REC Solar
Featured Product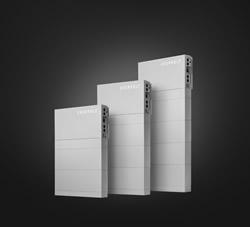 Panasonic's Total Home Energy System is built to deliver. The same battery technology we use to power the world's most advanced electric cars is now available to power your home. But it doesn't stop there. The all-in-one renewable energy system pairs Panasonic solar panels with Evervolt™ batteries to offer your customers a complete solar + storage solution, manufactured and warrantied by a company you know you can trust. In stock now.