Contract to start commissioning inspection of all elevators and service lifts by TÜV Rheinland / 80 offshore wind turbines on 41 square kilometers / Safe elevator systems important for the work of the maintenance staff
Cologne, January 6, 2014. TÜV Rheinland received a contract from AREVA Wind GmbH for the commissioning inspection of the elevator and service lifts for the new offshore wind farm Global Tech I. In total there are 80 turbines of AREVA Wind's model M5000 developed specifically for offshore wind projects with around five megawatts of power each. The project begins in early 2014. TÜV Rheinland will perform the statutory commissioning inspections on the elevator systems. These inspections may only be conducted by an officially recognized and accredited inspection body (ZÜS). TÜV Rheinland is authorized by the German Accreditation Body for these tasks and has specially trained personnel in offshore applications. "We are pleased to be able to contribute to the success of this ambitious project," says Frank Witte, Global Business Development Manager for Wind Energy at TÜV Rheinland. "Safe and reliable service lifts are essential for the work of maintenance and service personnel on an offshore facility," said the expert. "By providing our independent inspection, we want to ensure this."

Wind Farm Global Tech I
The wind farm, with an area of 41 square kilometers, is located in the German Exclusive Economic Zone at a distance of about 180 kilometers west-northwest of Bremerhaven. With this large distance to the North Sea coast, the wind field is situated outside the Wadden Sea National Park and the 12-nautical-mile zone.
TÜV Rheinland in the Wind Energy Market
TÜV Rheinland offers a comprehensive range of services for manufacturers, operators, investors and insurers in the wind energy industry. The company supports customers worldwide with expert reports and measurements, conducts risk and damage analysis as well as certification of wind turbines and wind energy projects. TÜV Rheinland is an accredited certification body by the German Accreditation Body (DakkS) for type and component certifications of onshore and offshore wind turbines according to national and international standards.
The company offers complex services, such as site assessment and soil examination, but also manufacturing surveillance, coordination of statics and structural analysis as well as quality control and construction supervision. In addition, TÜV Rheinland performs acceptance and periodic inspections as well as statutory inspections of wind turbines. The company supports the transport and installation of offshore wind turbines and transformer platforms with marine warranty survey services. The principle of independent monitoring is also successfully applied by the company in the quality assurance of global supply chains.
Website: www.tuv.com/wind
Featured Product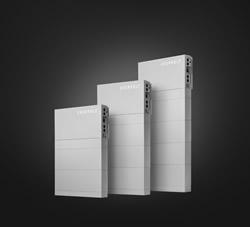 Panasonic's Total Home Energy System is built to deliver. The same battery technology we use to power the world's most advanced electric cars is now available to power your home. But it doesn't stop there. The all-in-one renewable energy system pairs Panasonic solar panels with Evervoltâ"¢ batteries to offer your customers a complete solar + storage solution, manufactured and warrantied by a company you know you can trust. In stock now.