Solar energy gets a boost in Las Vegas, as national companies join the local market and classic signs go solar. Long term committed local solar companies, such as Service 1st Energy Solutions, plan to gain impetus with this exposure, creating even more opportunities for success and growth of solar power in the Las Vegas economy.
Las Vegas, NV January 29, 2014

Last year, a couple monumental things happened in the Las Vegas solar energy market – SolarCity® announced its opening in Las Vegas and the Las Vegas Review Journal reported that the "Welcome to Fabulous Las Vegas" sign was going solar. SolarCity® has been a leader in clean energy for years and now brings an even greater recognition to the city of Las Vegas and its ability to fully serve the community through solar power. This, coupled with the iconic Las Vegas welcome sign, has created greater acknowledgement for the solar industry. Local companies are hoping to capitalize on this momentum to generate awareness and increase sales.
The competitive local solar industry in Las Vegas could be nervous about the upcoming inclusion of larger solar companies. However, quite the opposite seems to be taking place. Local solar companies in this city welcome the competition and, in fact, expect to experience the benefits from increased exposure and media attention. The local companies have been driving the green movement and are optimistic about the advantages of improved recognition that new companies and iconic signage provide.
Service 1st Energy Solutions, a Las Vegas veteran, plans to reap the rewards of their long time hard work, as the outlook of solar power grows stronger in the Las Vegas community and a greater focus is placed on the savings potential.
General Manager of Service 1st Energy Solutions, Tim Fromhart, is inspired about the recent movements in the industry, "Anytime unique activities take place in a burgeoning market, there is a great opportunity to educate people. We are able to strengthen our economy through increased awareness of solar and its ability to better people's lives. These events shine light on our industry and really help consumers see the value in solar energy and how it can transform our city. When it was announced that the Las Vegas welcome sign would be solar powered, we saw an increased interest in solar. This is a testament to our residents that solar is a viable resource and it can save our community thousands of dollars every year."
The 2010 Census Bureau reported that there over 400,000 single family residential homes in Las Vegas. In general, this means very little, but to companies like Service 1st Energy Solutions, this shows the potential of Las Vegas to utilize solar energy and increase awareness to generate business and create a more sustainable future.
With this many opportunities in Las Vegas, it seems the market is large enough for everyone. The future of solar power in this market certainly appears bright for both local and national companies, who seem to be coming together for the greater good.
For more information about Service 1st Energy Solutions, please visit http://www.Service1stEnergySolutions.com.
About Service 1st Energy Solutions:
Service 1st Energy Solutions specializes in energy efficient packages including HVAC upgrades, weatherization options and solar power for both Las Vegas residences and commercial businesses. With over 25 years of experience serving southern Nevada, Service 1st Energy Solutions focuses on educating consumers about energy efficient solutions. Installations completed by Service 1st Energy Solutions include over 15,000 solar panels that are currently generating over 3 megawatts of solar power to the Las Vegas area.
Featured Product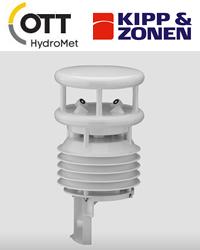 Colocation is a growing trend within the energy industry. A recent study from the US National Renewable Energy Laboratory suggested that installing floating solar arrays on US hydroelectric plant reservoirs could become an important new source of electricity. Recent studies suggest that installing floating solar arrays on US hydroelectric plant reservoirs could become an important new source of electricity. Learn about the advantages of both generation systems, tools to assure smooth operations, case studies, and challenges remaining in this emerging field. Download our whitepaper now!