Strong Energy Title Ensures Continued Development of Biomass Thermal Energy Sector
WASHINGTON, DC, February 4, 2014 -- The Biomass Thermal Energy Council (BTEC) and the Pellet Fuels Institute (PFI) today thank Congress for its commitment to passing a Farm Bill with a strong energy title and encourage President Obama to solidify his support for the measure by signing it into law.

The Federal Agriculture Reform and Risk Management Act of 2013 mandates $881 million in funding for renewable energy and energy efficiency programs, which provide significant support to manufacturers of biomass fuel and equipment, aiding in the growth of the biomass thermal energy industry.
"Biomass thermal energy is a growing segment of our nation's energy portfolio, providing a clean, reliable and efficient alternative to fossil fuels, while fostering job development, particularly in rural areas," said Jennifer Hedrick, Executive Director of PFI. "The mandatory funding provided by Congress signifies its commitment to this industry and that it is listening to industry advocates on how best to facilitate its growth."
The bill's energy title provides mandatory funding for programs including:
*Rural Energy for America Program (REAP): Provides resources to business owners to help finance the installation of renewable energy systems or upgrade existing systems, including those utilizing biomass. Mandatory funding of $50 million per year has been designated and the application process has been simplified and streamlined.
*Bioenergy Program for Advanced Biofuels: Provides direct payments to advanced biofuel producers, including those manufacturing pellets. Mandatory funding of $15 million per year has been designated.
*Biomass Crop Assistance Program (BCAP): Provides financial assistance to owners and operators of agricultural and non-industrial private forest land who wish to establish, produce, and deliver biomass feedstocks. This program was allotted $25 million in mandatory funds annually, and the collection, harvest, storage and transportation (CHST) payments will resume, with limitations.
*Community Wood Energy Program (CWEP): The program was altered to allow for grants of up to $50,000 to establish or expand biomass consumer cooperatives to facilitate purchase of biomass heating systems or products (including their delivery and storage). This program was authorized at $5 million annually, though no mandatory funds were allotted.
According to Joseph Seymour, Executive Director of BTEC, "The Farm Bill's Energy Title is one of the few tools available providing parity for biomass heating fuels and technologies outside of comprehensive tax reform." He continued, "We look forward to working with USDA in the year ahead to ensure that these programs are implemented efficiently and that they recognize the role of sustainable biomass in supporting our nation's farmers, forest owners, and rural communities."
Featured Product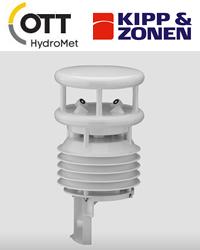 Colocation is a growing trend within the energy industry. A recent study from the US National Renewable Energy Laboratory suggested that installing floating solar arrays on US hydroelectric plant reservoirs could become an important new source of electricity. Recent studies suggest that installing floating solar arrays on US hydroelectric plant reservoirs could become an important new source of electricity. Learn about the advantages of both generation systems, tools to assure smooth operations, case studies, and challenges remaining in this emerging field. Download our whitepaper now!