Former NREL Director Charlie Gay Joins World's Leading CIGS PV Team
SAN JOSE, Calif., Feb. 5, 2014 -- Siva Power, a leader in advanced solar energy, today announced that it has achieved near record efficiency with its CIGS panel technology – approaching 19 percent – in a record time of just 10 months. In addition, the company welcomes leading solar energy expert, Charlie Gay, Ph.D., to its Technical Advisory Board. Dr. Gay joins Rommel Noufi, Ph.D., John Benner, and Markus Beck, Ph.D. to support Siva Power as it creates a profitable path to sub-$0.40 per watt solar power and unprecedented production scale.

Siva Power repositioned itself for success in February 2013 by transitioning to CIGS thin-film technology. In December 2013, the National Renewable Energy Laboratory (NREL) certified Siva Power as achieving a laboratory efficiency of 18.8 percent – less than a year after the company shifted its technology focus.
In achieving 18.8 percent efficiency, Siva Power has nearly equaled accredited international research institutes such as NREL, the Swiss Federal Laboratory for Materials Science and Technology (EMPA) and ZSW Center for Solar Energy and Hydrogen Research, all of which have engaged in research and development (R&D) on CIGS for upwards of 20 years. Siva Power also surpasses the majority of solar companies using CIGS technology, many of which have taken more than five years to achieve this degree of panel efficiency. Much of this success is directly attributable to the deposition approach that Siva Power has selected. All CIGS efficiency records over the past two decades have been achieved using three-stage co-evaporation. This is the method that Siva Power has elected to scale to high-volume manufacturing.
"The Siva Power team's rate of progress in demonstrating these high efficiencies is unprecedented and is further proof that our technology, combined with an unrivaled manufacturing plan, is the most viable pathway to a profitable and sustainable solar industry," said Brad Mattson, Siva Power CEO. "This efficiency milestone speaks to our team's expertise, and we welcome Charlie's knowledge and experience as a critical component toward helping us achieve even more."
With more than 30 years of solar industry experience, Dr. Gay is an internationally recognized pioneer in photovoltaics (PV). In 2013, Gay was elected to the U.S. National Academy of Engineering, one of the highest professional honors accorded engineers. At present, Gay is co-founder and president of Greenstar Foundation, an organization dedicated to enabling microenterprise development in rural communities.
Dr. Gay began the early part of his career working for ARCO Solar where he forged the transition of single crystalline silicon from R&D to mass production. In 1994, he was elected director of NREL where he managed an annual budget of more than $235 million, with a staff of more than 1,000 employees. After his tenure at NREL, he served as president of ASE Americas. From 2001 to 2005, Dr. Gay served as chairman of the SunPower Advisory Board. He then joined Applied Materials in 2006 as corporate vice president and general manager of the Solar Business Group. He was named president of Applied Solar and chairman of the Applied Solar Council in 2009.
"I am honored to join such an experienced team with Beck, Noufi, and Benner," said Dr. Gay. "Collectively, they represent one of the most experienced groups ever assembled for CIGS technology and high volume manufacturing."
About Siva Power
Siva Power is a leader in advanced solar device and manufacturing technology. It is developing a solar factory built for the "gigawatt era", with the goal of attaining the lowest production cost in the world. The company's thin-film photovoltaic solar panels, using copper indium gallium selenide (CIGS), combine innovations in equipment, materials and process to achieve high efficiency at unprecedented scale. For more information, visit www.sivapower.com.
Featured Product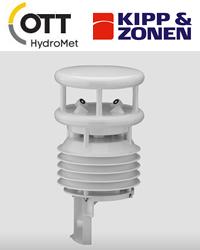 Colocation is a growing trend within the energy industry. A recent study from the US National Renewable Energy Laboratory suggested that installing floating solar arrays on US hydroelectric plant reservoirs could become an important new source of electricity. Recent studies suggest that installing floating solar arrays on US hydroelectric plant reservoirs could become an important new source of electricity. Learn about the advantages of both generation systems, tools to assure smooth operations, case studies, and challenges remaining in this emerging field. Download our whitepaper now!