Barriers still exist that prevent solar from reaching its full potential
WASHINGTON, DC – In response to the Department of Energy's announcement today that its decade-long solar SunShot Initiative is more than 60 percent of the way to achieving "cost-competitive utility-scale solar photovoltaic (PV) electricity," Tom Kimbis, vice president of executive affairs for the Solar Energy Industries Association (SEIA), issued the following statement:

"SEIA applauds the hard work and success of the SunShot Initiative and urges the Department of Energy to continue the investments in research, manufacturing and market solutions that have helped solar become an affordable option for U.S. utilities as well as American businesses and homeowners. The cost of PV panels has fallen by more than 70 percent since 2010, and the cost of a solar system has been cut in half. The U.S. solar energy industry is also doing its part by scaling solar technologies, driving innovation, employing nearly 143,000 Americans and pumping tens of billions of dollars into the U.S. economy. However, barriers still exist that prevent solar from reaching its full potential, so we look forward to the SunShot team's continued work driving smart public policies and reducing soft costs."
Featured Product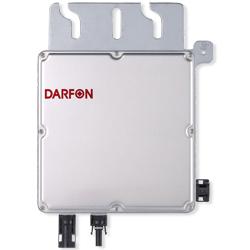 The Darfon G320 is the microinverter solution for today's high-power solar modules. The G320 handles 60- and 72-cell modules up to 350W DC and outputs up to 300W AC. The G320's 3-phase configuration accommodates the electrical distribution systems of most commercial buildings and to reduce, if not eliminate, the need for expensive transformers. The G320 comes in four voltage/phase configurations, so it can be installed in residential, commercial or utility applications.