Cool Planet/Edina Foundation Sign Community Partner Agreement
Minneapolis, MN -- (February 17, 2014) – Minnesota Community Solar (MNCS) announces that Minneapolis' first community solar garden, located atop Northern Sun Merchandising on East Lake Street, has been fully subscribed by Xcel Energy electric customers.

Community solar gardens became part of Minnesota's energy mix as part of a jobs bill passed by the Minnesota Legislature in 2013. Community solar gardens allow Xcel electricity customers to purchase solar energy from large arrays at locations away from their own homes, dramatically expanding the number of Minnesotans with access to clean, locally-produced solar energy.
Minnesota Community Solar CEO Ken Bradley remarked, "We're overwhelmed by the encouragement we've received from our community. The speed with which this solar garden sold out demonstrates the intensity of Minnesotans' appetite for clean, local energy. We're looking forward to helping many more of our neighbors gain access to solar power."
Bradley continued, "Minnesota Community Solar is especially grateful to past and current Minneapolis city leaders for their support of community solar and clean energy."
More customers are already on the way. Minnesota Community Solar has announced the signing of a partnership with environmental group Cool Planet and the Edina Foundation to recruit more subscribers to community solar gardens.
Describing the partnership, Paul Thompson with Cool Planet noted, "Cool Planet and the Edina Foundation are very excited to be partnering with Minnesota Community Solar. Building a community solar garden together will empower Edina residents by providing fun and engaging opportunities for citizens to create a local solution to climate change. Community solar gardens are the kind of practical, concrete step that neighborhoods can take locally to fight climate change globally."
Featured Product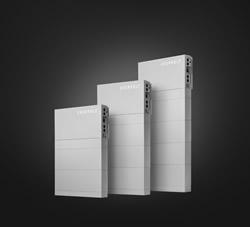 Panasonic's Total Home Energy System is built to deliver. The same battery technology we use to power the world's most advanced electric cars is now available to power your home. But it doesn't stop there. The all-in-one renewable energy system pairs Panasonic solar panels with Evervolt™ batteries to offer your customers a complete solar + storage solution, manufactured and warrantied by a company you know you can trust. In stock now.