"Orion Energy Systems saved customers 12,926,718 kWh in 2013!
MANITOWOC, Wis. — February 13, 2014 — Orion Energy Systems is honored to be awarded the 2013 TVA EnergyRight® Solutions Award for most kilowatts saved in the Middle Tennessee District.

"Orion Energy Systems saved customers 12,926,718 kWh in 2013! We appreciate your continuous support to help customers save energy and reduce their carbon footprint," said Melissa Mobley, National and Key Account Rep for EnergyRight® Solutions.
The EnergyRight® Program is an energy efficiency initiative offered by the Tennessee Valley Authority to promote the wise and efficient use of electricity. The mission of EnergyRight® Solutions is to develop and manage energy efficiency programs for end-use customers working with a prescreened and qualified Preferred Provider Network (PPN).
PPN is a network of expert trade allies of which Orion is a member. PPN members provide sound advice and best options for investing in energy efficiency and guide end-use commercial and industrial customers through the application process.
"As Orion continues to establish its leadership position in energy efficiency, we are humbled to help customers achieve such significant savings," remarked Orion Mid South Territory Manager Mike Ware. "The results speak for themselves. When customers deploy energy efficient technology that produces more light output for less energy input they are able to invest in their futures, provide better and safer work environments for their employees and are great stewards for their communities."
As a Preferred Provider Network Member, Orion works with TVA EnergyRight® Solutions to achieve maximum incentives for customers who complete qualifying energy projects.
Featured Product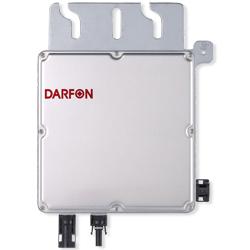 The Darfon G320 is the microinverter solution for today's high-power solar modules. The G320 handles 60- and 72-cell modules up to 350W DC and outputs up to 300W AC. The G320's 3-phase configuration accommodates the electrical distribution systems of most commercial buildings and to reduce, if not eliminate, the need for expensive transformers. The G320 comes in four voltage/phase configurations, so it can be installed in residential, commercial or utility applications.