TSR projected to Grow into Global Market Leader in Solar Energy Industry
Texas Solar Resources (TSR), Inc., a renewable energy leader specializing in solar related products, celebrates their five year anniversary. Located in Friendswood, Texas, TSR is a certified renewable energy company that develops and manufactures customized solar powered lighting solutions.

Jeremy Sampson, the Founder and CEO of Texas Solar Resources, realized solar was the future during his career as President and CEO of JSE Investors where he managed custom home and small commercial construction projects. Jeremy is also a retired United States Marine who specialized in nuclear and biological weapon systems. His experience gave him insight to both the solar lighting and home building markets which ultimately lead him to launch Texas Solar Resources, Inc. in 2009.
TSR soon became the leading solar power distributor in Texas. Realizing LED's made solar lighting even more viable, Jeremy launched Green Choice LED, which designs and manufactures commercial grade LED products, such as street lights, tunnel lights, flood lights, and explosion-proof LED fixtures. Green Choice LED is a leading manufacturer of LED lighting in Texas. Offering more than twenty unique styles of LED lights, Green Choice LED is capable of accommodating any project (big or small) with its in-house design and installation solutions.
In five years, TSR has grown from a startup company of only two employees to now employing fourteen with six distributing firms. This year, TSR is forecasting its revenue will increase fifty percent over the previous year's earnings. TSR aims to revitalize the economy by providing jobs within the United States and reducing power costs for all customers. TSR services all government agencies and higher education institutions in Texas.
Congratulations to Texas Solar Resources, Inc., for five years of service in the renewable energy market. Jeremy plans to grow TSR into a global market leader in the solar energy industry. Additionally, he plans on further contributing to the US economy by employing more Americans as the company continues to grow.
Featured Product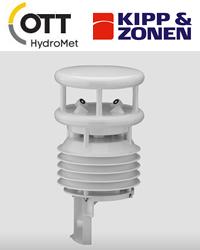 Colocation is a growing trend within the energy industry. A recent study from the US National Renewable Energy Laboratory suggested that installing floating solar arrays on US hydroelectric plant reservoirs could become an important new source of electricity. Recent studies suggest that installing floating solar arrays on US hydroelectric plant reservoirs could become an important new source of electricity. Learn about the advantages of both generation systems, tools to assure smooth operations, case studies, and challenges remaining in this emerging field. Download our whitepaper now!