Iron Edison's ten year warranty on Nickel Iron batteries is the longest in the solar industry.
Denver, CO February 19, 2014

Iron Edison Battery Company, http://IronEdison.com, announced immediate availability of Nickel Iron batteries for Solar and Off-Grid applications, empowering owners of lead acid batteries to immediately recognize the benefits of switching to the longest lasting battery ever made.
"Our Nickel Iron batteries are guaranteed for 10 years of everyday use. No other battery company comes close to offering that kind of warranty," said Brandon Williams, CEO at Iron Edison Battery Company.
Positive Customer Impact:
Many customers have already benefited from deploying Nickel Iron batteries for Solar and Off-Grid applications. Candace P, a long-time user of lead acid batteries, has recently deployed an Iron Edison nickel iron (Ni-Fe) battery to power her entire home and workshop. "I needed to replace my lead acid batteries that were quickly failing, and I thought Iron Edison nickel iron batteries would be a good fit and easy to maintain. Now that the batteries are installed, I love them!" Candace explained, "Iron Edison provided excellent customer service, which is lacking in other companies. They were friendly, efficient, and always answered my calls to work with me." Iron Edison batteries offer a greater depth of discharge than any other battery available – up to 80% of the battery capacity is available for use. This will enable Candace P to live comfortably for years to come without having to worry about failing batteries.
Nickel Iron batteries for Solar and Off-Grid applications Availability:
Iron Edison's complete line of Nickel Iron (Ni-Fe) batteries are available in sizes from 100 to 1,000 Amp hours and can be arranged in 12, 24, or 48 Volt configurations. Many other size and voltage configurations are available. Iron Edison batteries are compatible with all major inverter manufactures including Magnum, Outback, Schneider Electric, Apollo and SMA. The batteries can bring energy back to older model Trace and Xantrex inverters.
The Nickel Iron (Ni-Fe) product line represents Iron Edison Battery Company's commitment to deliver the most advanced products with the longest warranty in the battery industry. Nickel Iron batteries from Iron Edison are available online at http://IronEdison.com.
Nestled in the foothills of the Rocky Mountains, Iron Edison Battery Company is a leader in cutting edge solar, inverter and battery technology. Iron Edison has partnered with the National Renewable Energy Laboratory and Clean Launch Business Incubator for comprehensive product testing and business development. The company offers a wide range of products and services designed to help people be more prepared with off-grid power and battery backup systems.
For more information, visit our website at http://IronEdison.com or give us a call at 720-432-6433.
Featured Product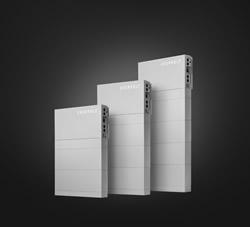 Panasonic's Total Home Energy System is built to deliver. The same battery technology we use to power the world's most advanced electric cars is now available to power your home. But it doesn't stop there. The all-in-one renewable energy system pairs Panasonic solar panels with Evervolt™ batteries to offer your customers a complete solar + storage solution, manufactured and warrantied by a company you know you can trust. In stock now.