FaBTest has experienced the largest waves since recording begun in 2012
Cornwall, 24 February 2014: The award-winning, pre-consented, 2.8km2 marine renewable energy test site, FaBTest (FabTest.com), located within Falmouth Bay, Cornwall, has experienced the largest waves since recording begun in 2012. During January and February 2014 alone, the wave buoy maintained by the University of Exeter regularly measured waves in excess of five metres (16 feet) over eight separate storms. The winter storms culminated in a new maximum wave height of 8.75 metres (30 feet) recorded in Falmouth.

This latest events proved again the usefulness of the FabTest site, which recently obtained an RGF investment of £549,000, in the strategic development of the Marine Renewable Energy sector within the SW region. Active testing of the Fred Olsen Lifesaver device is ongoing since 2012 at the FabTest site.
Dr Alan Taylor. Project Manager, Fred. Olsen Wave Energy Project commented: "The recent extreme weather conditions at the FaBTest – which are by far the most severe since we commenced testing in March 2012 - have underlined the usefulness of this facility as a trials and development location and as a key part of the UK research infrastructure. From a technology developer's viewpoint, this facility has allowed us to demonstrate continued electrical generation of our device in a real world storm situation, but in an extremely accessible and technically well supported environment."
Dr Lars Johanning, FabTest project manager for University of Exeter commented: "The events proved again that the site offers a combination of both shelter from prevailing wind and swell direction, enabling the high levels of accessibility to deployed devices required for device development, yet giving exposure to significant sea states allowing to generate significant electricity. This unique feature of the test site is elementary in the development of the marine energy sector, and an important selling point for the SW."
The winter storms acutely impacted the South West yet have also highlighted Cornwall's natural resources. As a result of the recent severe weather conditions, the South West has seen uplift in enquiries specifically relating to wave power from a number of different countries, including Scandinavia and Australia.
Cornwall will be well represented at the upcoming Renewable UK Wave and Tidal Exhibition in Belfast on 26-27 February, where representatives from key wave and tidal projects in the South West will be on hand to discuss the region's offerings in the renewable energy industry.
Featured Product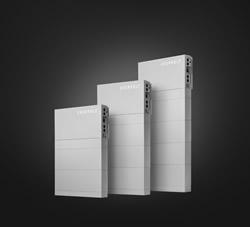 Panasonic's Total Home Energy System is built to deliver. The same battery technology we use to power the world's most advanced electric cars is now available to power your home. But it doesn't stop there. The all-in-one renewable energy system pairs Panasonic solar panels with Evervolt™ batteries to offer your customers a complete solar + storage solution, manufactured and warrantied by a company you know you can trust. In stock now.