Japan's largest industry event
Burnaby, Canada, February 24, 2014 —Schneider Electric Solar Business, a global leader in solutions for the solar power conversion chain, will be showcasing our All-In-One Solar PV Box product at the PV Expo 2014 on February 26 – 28, in Tokyo, Japan to over 76,000 attendees.

The Schneider Electric PV Box is a containerized plug and play power conversion system that is designed to meet the Japanese environment and weather conditions. Each fully integrated unit is factory assembled and pre-tested in Japan to reduce construction lead times, lower the costs of transportation and installation and enhance uptime for clients. The PV Box is available in several versions, the most popular being 2 MW and 1.36 MW.
This will be a rare opportunity to actually see a PV Box unit and we encourage all participants to visit the Schneider Electric booth at PV Expo 2014 in East Hall 3, E25 – 14.
This past month, Schneider Electric announced the completion of four Japanese mega-solar facilities in partnership with our Japanese clients. The projects, located in Fukuzaki Town and Ikawadani West Ward, Kobe City, each used two PV Boxes; which equates to eight conventional 500kW PV substations.
These four facilities will generate well over 7MW combined and are expected to serve approximately 2100 households in Japan.
"With the commissioning of these mega-solar projects in Japan and more projects planned for execution in 2014, Schneider Electric Solar Business will continue to target this market in 2014 and beyond. Utilizing our long history of expertise gained from being a global leader in the photovoltaic industry, Schneider Electric will be developing new products and solutions to meet the unique needs of the Japanese market," says Laurent Bataille, SVP of Schneider Electric Solar Business.
With global presence in over 100 countries and 177 years of experience in energy production and management, Schneider Electric is a bankable partner clients can trust to deliver higher returns on investment and continued long term service and support of all our products.
Schneider Electric solar products are designed to the highest standards. All equipment is verified and certified according to international standards. Our rigorous testing surpasses industry standards, to enhance the robustness of our solutions over the lifetime of each installation.
Each Schneider Electric PV Box contains up to three Conext Core XC inverters with a rating of 540KVA, 630KVA or 680KVA, a DC combiner box, a step-up transformer, medium voltage switchgear and other accessories and is adapted to meet local standards of each client project.
Attendees of the PV Expo 2014 are invited to visit the Schneider Electric booth in East Hall 3, E25 – 14, on February 26 – 28.
About Schneider Electric
As a global specialist in energy management with operations in more than 100 countries, Schneider Electric offers integrated solutions across multiple market segments, including leadership positions in Utilities & Infrastructure, Industries & Machines Manufacturers, Non-residential Building, Data Centres & Networks and in Residential. Focused on making energy safe, reliable, efficient, productive and green, the Group's 140,000 plus employees achieved sales of 24 billion euros in 2012, through an active commitment to help individuals and organizations make the most of their energy.
www.schneiderelectric.com
Featured Product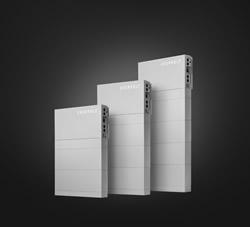 Panasonic's Total Home Energy System is built to deliver. The same battery technology we use to power the world's most advanced electric cars is now available to power your home. But it doesn't stop there. The all-in-one renewable energy system pairs Panasonic solar panels with Evervoltâ"¢ batteries to offer your customers a complete solar + storage solution, manufactured and warrantied by a company you know you can trust. In stock now.