PPA Increases Total Megawatts Under Contract to 375MW for Nation's Leading Independent Solar PV Developer
California March 10, 2014

Gestamp Solar and 8minutenergy Renewables, LLC today announced the signing of a 20-year contract to sell 50 megawatts-ac (66.5 MW-dc) of clean, renewable solar energy from their Midway Solar Farm project in Imperial County, Calif., to Pacific Gas and Electric Company (PG&E). The transaction was conducted with 83WI 8ME, LLC, a subsidiary of Calif.-based 8minutenergy Renewables, which is the nation's leading independent solar PV developer, and Gestamp Solar, which has developed power plants with a total capacity of over 500 MW. The two companies have a joint agreement to develop and build the Midway Solar Farm project.
The Midway Solar Farm project is a utility-scale solar generation facility sited on 486 acres of low-productivity farmland. Construction is projected to begin in 2015, with the site expected to be operational and delivering renewable energy to third parties in 2016, and to Pacific Gas and Electric Company in 2020. This clean solar generation plant will displace the equivalent of approximately 141,000 metric tons of carbon dioxide (CO2) per year, which is equal to the amount that roughly 5.9 million trees would displace annually.
"The Midway Solar Farm will create approximately 120 direct and 150 indirect jobs during construction, and contribute to the local economy in Imperial County," said Martin Hermann, chief executive officer of 8minutenergy Renewables. "We are proud to help California meet its clean energy goals, while also bringing jobs to areas that badly need them. The employment opportunities this project creates will help Imperial County, which currently suffers from one of the highest rates of unemployment in the state and in the country."
"This PPA for the Midway Solar Farm represents a true milestone for all parties involved," said Jorge Barredo, CEO of Gestamp Solar. "It is testament to the close collaboration between Gestamp Solar and 8minutenergy, and to the hard work of our team."
"The annual production of approximately 125 million kilowatt hours (kWhs) of electricity by Midway Solar Farm will generate renewable solar energy that will power nearly 23,000 households in California," said Tom Buttgenbach, president of 8minutenergy Renewables. "Strong support from state, county and local officials has been instrumental to the progress of this project. Along with our partner Gestamp Solar, we look forward to continuing to develop the Midway Solar Farm."
The solar power system for the Midway Solar Farm will be comprised of state-of-the-art solar photovoltaic modules, related power electronics, and other components including an advanced tracking system that follows the sun to maximize energy production. The PPA contract is pending approval from the California Public Utilities Commission.
About Gestamp Solar
Gestamp Solar (http://www.gestampsolar.com), the photovoltaic energy division of Gestamp Renewables, specializes in the development, construction, operation and maintenance of utility-scale photovoltaic plants in the United States, India, South Africa, South America, Thailand, China, Japan, Italy, France and Spain. Gestamp Solar has developed or constructed over 500 MWs of solar energy projects to date.
About 8minutenergy Renewables, LLC
8minutenergy develops, finances, engineers, constructs, holds, operates and maintains solar projects. To date, 8minutenergy has closed over $1 billion in solar Power Purchase Agreements; been awarded 375MW in PPAs; secured close to 1,000MW in General Interconnection Agreements (GIA); obtained Conditional Use Permits (CUP) for 7,500 acres; and has 15,000 acres under contract. Most recently, 8minutenergy successfully concluded the development of a 260MW solar plant in Imperial Valley, Calif. - Mount Signal Solar - which is now under construction. It represents the first of three phases of an approximately 800MW-dc (600MW-ac) planned solar PV power project - currently the largest in the world.
8minutenergy's proprietary transmission, land and economic analysis process and tools helps select optimal power plant sites for accelerated permitting with counties and utilities. All 8minutenergy solar projects are located on disturbed, low-value farm land. 8minutenergy strives to ensure that its solar power projects provide low cost, clean renewable energy from the sun with low environmental impacts, particularly when compared with public lands projects on pristine desert wildlands. 8minutenergy has offices in Folsom, Los Angeles, San Francisco, San Diego and El Centro, California. For more information, please call (916) 608-9060, send email to info(at)8minutenergy(dot)com or visit http://www.8minutenergy.com.
Featured Product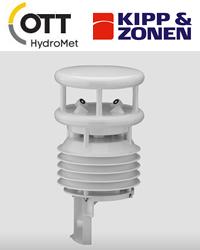 Colocation is a growing trend within the energy industry. A recent study from the US National Renewable Energy Laboratory suggested that installing floating solar arrays on US hydroelectric plant reservoirs could become an important new source of electricity. Recent studies suggest that installing floating solar arrays on US hydroelectric plant reservoirs could become an important new source of electricity. Learn about the advantages of both generation systems, tools to assure smooth operations, case studies, and challenges remaining in this emerging field. Download our whitepaper now!