Already commercially deployed on Suntech panels, Ecoppia's automatic solar array cleaning solution brings solar power generation closer to grid parity.
HERZELIYA, Israel, March 11, 2014

Ecoppia, an innovative developer of autonomous water-free photovoltaic solar panel cleaning solution, announced today that Suntech Power, a leading manufacturer of photovoltaic solar panels, has certified Ecoppia's solution for use on Suntech solar panels.
Ecoppia's solution cost-effectively keeps photovoltaic panels at peak performance, even in the toughest desert conditions. This maximizes solar park energy output, and optimize the LCOE - without the expense and negative ecological impact of existing manual and water-based cleaning solutions.
Pragmatic, efficient and energy-independent Ecoppia cleaning robots uses a unique water-free technology to remove 99% of dust, keeping panels at optimal production 24/7/365. Leveraging a robust control unit and sensors that drive the robotic system along each solar panel row, Ecoppia solution is rapidly deployed and easily remotely managed, monitored and controlled.
Suntech's certification confirms that Ecoppia's solution has negligible impact on the company's solar panels, clearing the way for the system to be installed on Suntech panel arrays worldwide.
"The certification from Suntech, one of world's leading PV panel manufacturers, is a key validation of Ecoppia's core technology," said Eran Meller, CEO of Ecoppia. "Suntech has confirmed that the benefits of our solution - markedly enhanced solar park output and lower operating expenses - come with zero impact on solar panel efficacy or longevity," he concluded.
About Ecoppia
Ecoppia is dedicated to bringing utility-grade solar energy production closer to grid parity by increasing output and lowering production overhead costs. The company's autonomous, water-free, field-proven solar array cleaning solution cost-effectively keeps photovoltaic panels at peak performance, even in the toughest desert conditions. Privately-held, Ecoppia is backed by prominent and experienced major international investment funds and led by energy and robotics experts, with broad and multidisciplinary experience and proven records of success in operations, management, engineering and product development. For more information about Ecoppia please visit http://www.ecoppia.com.
About Suntech
Suntech Power Holdings Co., Ltd. (NYSE: STP) produces industry-leading solar products for residential, commercial, industrial, and utility applications. With regional headquarters in China, Switzerland, and the United States, and gigawatt-scale manufacturing worldwide, Suntech has delivered more than 20,000,000 photovoltaic panels to over a thousand customers in more than 80 countries. Suntech's pioneering R&D creates customer-centric innovations that are driving solar to grid parity against fossil fuels. Suntech's mission is to provide everyone with reliable access to nature's cleanest and most abundant energy source. For more information about Suntech's people and products, please visit http://www.suntech-power.com.
Featured Product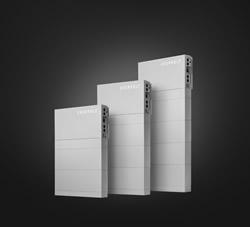 Panasonic's Total Home Energy System is built to deliver. The same battery technology we use to power the world's most advanced electric cars is now available to power your home. But it doesn't stop there. The all-in-one renewable energy system pairs Panasonic solar panels with Evervolt™ batteries to offer your customers a complete solar + storage solution, manufactured and warrantied by a company you know you can trust. In stock now.