Government support for geothermal heating welcome
The Deputy Prime Minister's Office yesterday announced a £113 million City Deal for Stoke-on-Trent, of which £20 million will support the development of a city-wide district heating network fed by deep geothermal energy [1]. This is the largest ever Government investment in geothermal energy. The benefits of the project include [2]:

* producing up to 45GWh of heat energy per annum;
* lowering heating costs by up to 10%;
* saving approximately 10,000 tonnes of carbon dioxide per annum;
* supporting 180 construction jobs, 30 permanent jobs, and 1,350 indirect jobs supported or safeguarded.
Michael Feliks, UK Operations Manager at Cluff Geothermal and Chair of the REA's Deep Geothermal Sector Group, said:
"It is fantastic to see the Government seizing the potential of geothermal heat networks to cut costs and carbon for UK cities. The Government has engaged closely with industry to support geothermal in the Renewable Heat Incentive and this sector is set for growth. We hope this sets a path for other cities to follow and we continue to engage with Government to break down the barriers to geothermal energy in the UK."
Featured Product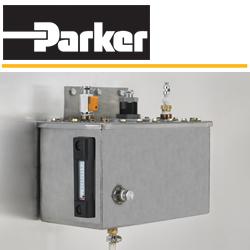 Parker grid tie inverters and power conversion systems are used in numerous applications, including renewable energy harvesting and energy storage. In addition to high efficiency and proven reliability, Parker offers some features unique to the industry, such as the two-phase evaporative cooling system used in the 890GT-B and 890GT-S series. The inherent efficiencies of this refrigerant-based technology enable up to twice the power density or up to 40% higher throughput compared to conventional air cooling. Modular inverter design enables replacement of critical power components in-field, with minimal downtime.