300 GW of new solar PV to be installed in the next five years, as solar increases to 3 percent of total global power supply
Santa Clara, Calif., March 20, 2014 (UPDATE) — The solar photovoltaic (PV) industry is set for rapid growth over the next five years, with up to 100 gigawatts (GW) annual deployment being targeted in 2018, according to the latest edition of the NPD Solarbuzz Marketbuzz report. This end-market growth is projected to increase annual PV module revenues, which are forecast to reach $50 billion in 2018.

Despite being severely hampered by overcapacity and declining operating margins during 2012 and 2013, the PV industry still grew by 34 percent over this two-year period. Having grown to more than 37 GW of end-market demand in 2013, the global solar PV industry is now set to hit a new milestone in 2018, reaching a cumulative installed capacity level of 500 GW. This strong demand will also further stimulate revenues for the industry's manufacturers, with PV module revenues of more than $200 billion available over the five year period from 2014 to 2018.
"Solar PV module prices declined faster than the end-market grew in 2012, leading to a dramatic decline in revenues," said Michael Barker, senior analyst at NPD Solarbuzz. "This imbalance was corrected during 2013. Over the next five years, end-market growth will exceed forecasted price declines, resulting in a strong rebound in module revenues."
Figure: Annual Solar PV Module Revenues from 2008 to 2018
Source: NPD Solarbuzz Marketbuzz 2014
From a technology standpoint, crystalline silicon (c-Si) based modules are forecast to increase market share over the competing thin-film variants. Between 2014 and 2018, 91 percent of solar PV modules produced are forecast to be c-Si types.
PV module average selling prices (ASPs) are expected to decline moderately over the next few years and are forecast to reach $0.51 per watt (W) in 2018. In addition, system prices will decline each year, driven mainly by cost reductions in balance-of-systems components and economy-of-scale improvements enabled by project developers and installers.
"Solar PV suppliers are benefiting from a less volatile pricing environment, compared to previous years," said Finlay Colville, vice-president of NPD Solarbuzz. "The industry will soon transition to a phase of profitable growth, with solar PV competing directly with traditional forms of energy."
The 2014 edition of the NPD Solarbuzz Marketbuzz provides a detailed picture of the PV industry today and what it will look like over the next five years. For more information about the report, email us at contact@solarbuzz.com, or call Charles Camaroto at 888-436-7673 or 516-625-2452.
About NPD Solarbuzz
NPD Solarbuzz, part of The NPD Group, offers Marketbuzz, Solarbuzz Quarterly, and annual downstream photovoltaic (PV) market reports, providing the solar energy and PV industries with global historical and forecast data for the PV supply chain. For more information, visit www.solarbuzz.com or follow us on Twitter at @Solarbuzz.
About The NPD Group, Inc.
The NPD Group provides global information and advisory services to drive better business decisions. By combining unique data assets with unmatched industry expertise, we help our clients track their markets, understand consumers, and drive profitable growth. Practice areas include automotive, beauty, consumer electronics, entertainment, fashion, food/foodservice, home, luxury, mobile, office supplies, sports, technology, toys, and video games. For more information, visit npd.com and npdgroupblog.com. Follow us on Twitter at @npdtech and @npdgroup.
Solarbuzz and Marketbuzz are registered trademarks of The NPD Group.
Featured Product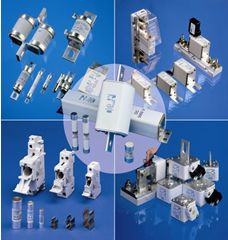 SIBA Fuses: your trusted source for all your circuit protection applications, from solar power to wind power. We are the world leaders in these applications and the most trusted name for your circuit protection needs. We have been working for over 70 years in semiconductor fuses, including ULTRA RAPID®, medium, and high voltage, standard European, miniatures, electronic fuses, and a wide range of DC rated fuses (24 VDC - 5000 VDC) for all types applications. We work with medium and high voltage fuses for protection of transformers, including submersibles, motors, medium and high voltage switchgear, compact substations, cable feeders, and high voltage capacitor circuits. New: Full line of PV UL Listed fuses and fuse holders. Contact us today for more information on our products and services.